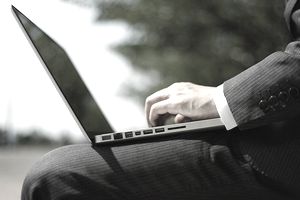 I typically don't refer job seekers to websites that charge for products or services, because it's difficult for me to vouch for the quality of the product or service provided. Considering, though, the time and effort it takes to post your resume online, I'd be amiss if I didn't mention the services that will do it for you.
I am not endorsing any particular service, but, I do want to let you know that they're available.
Resume services can save you time and energy, plus they can assist in getting broad exposure for your resume.
Post Your Resume Yourself 
There are hundreds of sites where you can post your resume online. Some sites let you upload an existing resume with the click of a button. On other sites, you can cut and paste or use a resume building wizard. Since it's time-consuming, start with the top job sites. Keep track of where you've posted and make a list of your login names and passwords. That will save some time if you need to edit or change your resume.
Resume Posting Versus Blasting
There's a difference between posting your resume to job sites and blasting it all over creation. When you post your resume, it will be uploaded to a list of specific job sites like Monster, CareerBuilder, and Dice.
ResumeRabbit, for example, posts your resume to 75 of the top career sites. You'll get login information for each site, so you can update your resume and apply directly to job postings on each site.
Job searching can be overwhelming and time-consuming, especially in a recession.
ResumeRabbit.com efficiently cuts through the clutter and saves job seekers endless research and data entry time, said Lee Marc, Managing Director and Co-founder of eDirect Publishing LLC. Marc and his partners developed ResumeRabbit.com, after the acquisition and management of a human resource consultancy firm convinced them of the need to simplify the online job search process.
In contrast to the more selective resume posting services, when you blast your resume it's sent via email to thousands of employers and recruiters. However, some resume blasting services like ResumeMailman and ResumeZapper will let you target only recruiters who requested to receive resumes in specific industries and geographic regions and will send you a list of the recruiters your resume was sent to.
Here's what to consider before posting or blasting:
Do you need your resume posted on so many sites?
Do you have time to post your own resume?
Does the time-savings justify the expense?
Do you need thousands of recruiters receiving your resume?
If you do choose to use these services, remember they are only one tool and should be integrated into your overall job search strategy. Lee Marc says, "In today's competitive job market, it's important to realize that finding a job, is in itself a full-time job. To give yourself a competitive advantage, it's important to work smart and cover a lot of ground.
Today's serious job seeker must take a multi-pronged approach to succeed. This should include networking, reading all the classifieds and searching job listings on all the career sites daily. It is also invaluable to send your resume to many targeted recruiters and post your resume to all of the top career sites which are searched by over a million hiring managers daily."