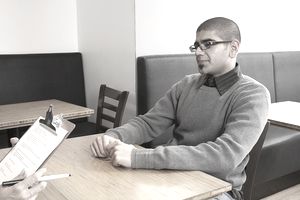 The following is a resume for an hourly hospitality position. This resume includes a skills profile. A profile is a terrific way to quickly demonstrate to the employer what makes you a qualified candidate for the position. In a profile, be sure to include keywords from the resume.
This resume also includes a chronological employment history and community activities.
Resume Example for an Hourly Position
SAM HOURLIE
5100 North 3rd Street
Anytown, PA 191066
Phone 610 555 0096
sam.hourlie@mail.com
SKILLS PROFILE
Completed Customer Service Level II and III Hospitality training
Certificate of Completion in the 4-week Supervisory Skills Workshop series
Award-winning customer service skills
Recognized by managers for detail orientation and multitasking abilities
Proven history of being able to balance competing priorities and tight deadlines
Developed a reputation for quality of work and timely completion of projects
EMPLOYMENT HISTORY
The Family Hotel & Suites, Anytown, PA
May 20XX - Present
Front Desk & Guest Services Operator
Maintain upscale environment for all hotel guests and conference patrons
Train and monitor new hires in daily front desk processes and operations
Coordinate conference and meeting space allocation based on needs and handle event planning issues
Soft Drink Bottling Group, Anytown, PA
Feb 20XX - Apr 20XX
Customer Service Floater
Performed administrative and customer service work in multiple departments including operations, sales and customer call center
Assisted Human Resources department to coordinate new employee orientations, community mentoring programs, and monthly staff recognition events
Recognized as Employee-of-the-Month twice in three years for outstanding work based on customer and vendor feedback
Teens & Tots Recreation Center, Anytown, PA
May 20XX - Jan 20XX
Camp Associate
Enforced rules and regulations of recreational facilities to maintain discipline and ensure safety for guests ranging in age from 5 - 17 years
Managed the daily operations of recreational facilities with 4 other team members
EDUCATION
Andrew Jackson High School, Mead, PA
High School Diploma, May 20XX
GPA 3.67
Courses included - Business Basics, Office Administration, Computer Science
COMMUNITY
Cultured Youth, Co-Founder and President since 20XX
Organize and lead trips for up to 20 teens to museums, plays, and community theatre
Read More: Resume Examples | Top 10 Resume Writing Tips | List of Skills for Resumes | Resume Examples for College Students and Grads
Please Note: Samples are provided for guidance only. The provided information, including samples and examples, is not guaranteed for accuracy or legality. Letters and other correspondence should be edited to fit your personal situation.