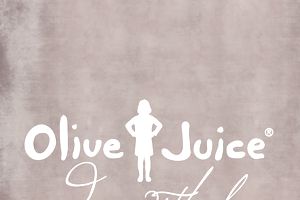 The Olive Juice catalog is an adorable free children's clothing catalog that has beautifully made clothes for mainly girls but also has clothing items for boys, babies, and even a few special things for mom.
Olive Juice also features "Olive's Closet" which is an outlet section of the store that has sales on dresses, sweaters and outerwear, bottoms, tops and tees, and accessories.
How to Request an Olive Juice Catalog
You can get an Olive Juice catalog mailed to you for free by visiting Olive Juice and filling out the form with your email address, name, and mailing address.
When you're finished filling out the form click the Submit button to send in your request for a free Olive Juice catalog.
While you wait for the catalog to arrive in the mail,` you can view the online Olive Juice catalogs to get a sneak peek at what styles will be inside the upcoming catalog. They also have catalogs that go back years ago so you can take a look at your favorites from the past.
You also can order straight form the Olive Juice website that allows you to quickly access all of the categories of clothing as well as shop by color and by size. Creating a free account will also let you set up a wish list so you can plan your next purchase.
Inside the Olive Juice Catalog
The Olive Juice catalog is released twice per year, in the spring and in the fall of each year. The catalogs feature new clothing items as well as favorites from seasons past.
Inside the Olive Juice catalog you'll find tops, bottoms, dresses, outerwear, shoes, and accessories for little girls, big girls, and little boys.
Flipping through the pages you'll find beautiful outfits for girls, each styled in a practical yet whimsical way that will be sure to inspire you and your little girl.
At the end of the catalog you'll find each category of clothing with all the options, colors, and sizes, making it very easy to figure out what you want to order.
If you have any questions, you're welcome to call or email their customer service department.
A clothing size chart is also included in the catalog so you can find something for even the hardest to fit child. The sizes are based on age but also height and weight. Also included is the length of skirts and dressed for girls based on their age.
Olive Juice Catalog Restrictions
The Olive Juice catalog is only mailed to those with U.S. addresses. 
Other Catalogs Like the Olive Juice Catalog
If you like the Olive Juice catalog, you'll also like Chasing Fireflies, CWDKids, Hanna Andersson, Rags Land, and Tea Collection.