Religion and the Evolution of Sustainable Investing
Religious Investment Practices Need to Evolve to Address Contemporary Issues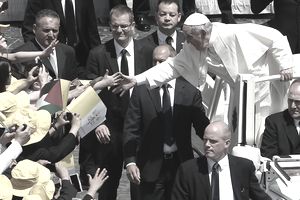 Socially Responsible Investing (SRI) came into being largely as a response by concerned investors to problems they saw in society.
In the US, the Vietnam war and South African Apartheid were the first two calls for shareholder arms, and in the UK, Ethical Investing rose up from a variety of similar concerns.
Separately, churches have responded as investors, in some cases, through engagement with companies and via shareholder resolutions asking for changes to company behavior on issues such as working conditions in factories, climate change, and other topics.
The Interfaith Center on Corporate Responsibility, or the ICCR as it is known for short, is a faith-based community of organizations which pool their resources and collaborate on engagement with companies. 227 resolutions were filed with companies in 2015 on issues such as:
Board Diversity and Inclusiveness
Climate Change
Lobbying Expenditure Disclosure
Sex or Gender Discrimination
Global Health
Human Rights
Human Trafficking
Palm Oil
Sustainable Agriculture
Sustainable Finance
Pay Disparity
The ICCR provides an informative Shareholder Engagement 101 process outline here.
Engagement has long been something of an uphill battle, requiring a majority of investors to enable potential action to occur, but dialogues in the background can also lead to tangible changes which can avoid public fights and debates which could otherwise embarrass the reputation of the company in question.
The ICCR's members manage well over $1 Trillion so they are taken seriously as a group doing work that they try to only raise as important after careful consideration and the work of these members deserves recognition.
With its roots in religious mandates, SRI has not been adapted, perhaps interestingly, or at least yet anyway, by the Vatican.  Pope Francis has not only overseen an Encyclical on the subject of climate change, he is also calling for a "revolution" on the subject in order to find a real solution.
As Amy Domini rightly says in this Reuters piece on how some US Catholic churches are not as involved as ICCR members: "...the U.S. Catholic Church has no choice but to reconcile its investments with the realities of climate change.
 Otherwise. the bishops will be saying they follow the pope with their spirits, but not with their money."
But what does the Vatican do about its own investments and doesn't it have an obligation to not just preach, but to also lead by example?
This recent Guardian piece suggests the Vatican "may" consider divesting from fossil fuel producing companies, but as divestment does not solve climate change as we have long argued, it is hoped they will take a more sophisticated look at this.
​The fact that Pope Francis has chosen Naomi Klein as an ally is particularly bizarre if only for the fact that she is more or less anti-capitalist, but this may jive with Pope Francis' background in Liberation Theology or how to better create opportunities for the poor.  This does put the Vatican squarely in the camp of the likes of the World Economic Forum whose latest Risk Report continues to see Unemployment and Underemployment as the biggest Economic Risks we face as a global economy.
But what of the Vatican's own investments? They have been stepping up anti-money laundering efforts with success.
Their first ever Annual Report in 2012 called themselves "small and conservatively managed," with a little over 6 Billion Euros in a combination of managed and "non-managed" portfolios and their equity portfolios appear to be quite small, with much of the rest of their holdings in real estate, fixed income and cash.
This makes the Vatican a small player on the global asset owner scale.  But they do have an obligation to align their portfolios with their position on climate change. Perhaps they should be calling a gathering on this subject and developing a case study which could be best followed.
Without such specific guidance, the followers of the Pope don't know what to do.
Other religions are further behind on all of this. The Islamic Finance world has Sharia Investing, but that isn't practiced well at all, as my Yale student Mujtaba Wani has written about extensively. Jewish investors are not as organized as the other faiths, nor are the major Asian religions so there is much room for better effort.
SRI has its roots in religion and their mandates.  
Much as the field is trying to evolve at present towards better ESG integration, so should religions create investment constructs which can allow followers to align their beliefs with their investment dollars for best effect.
Otherwise, ​it is all just rhetoric.