7 Easy Tips to Help You Win Recipe Contests
Recipe Contests Aren't Just for Chefs. Here's How to Start Winning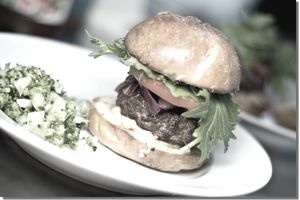 Many people avoid recipe contests because of the mistaken feeling that only professional chefs or bakers can win them. Nothing could be farther from the truth! Anyone who cooks at all can (and should!) enter recipe contests
Here's how to start creating prize-winning recipes in your own kitchen.
Read the Rules Carefully

It's always a good idea to read the rules before entering giveaways, but it's especially important to do so before you enter a contest.

Recipe contests usually have specific requirements for their entries. Check the rules for restrictions about the ingredients that can be included, the cooking methods allowed, the measurements that you should use, and other details.

Before you get your heart set on a recipe, be sure to make sure that it perfectly fits what is called for in the rules.

The rules will also tell you the judging criteria that will be used to select the winners. You're going to want to present your recipe so that it has the best chances of getting high scores for each of the things that the judges are looking for.
Get Inspired

If you want to win a recipe contest, you need to make sure that your dish stands out from among all of the others that are submitted. So usually, the first idea you have is the same idea that many other people are going to be entering.

So before you go with your first interest, try thinking outside the box. Come up with a number of different recipes that fall under the category of the contest, and pick the one that tastes best and is most exciting.

If you could use a boost to your creativity, read these tips on how to find inspiration to create unique, mouth-watering recipes.
 

Showcase the Sponsor's Products

Recipe contests are often used as a way for companies to generate excitement about their products. They may want to print recipes on their packages, or use them for a cook book or a free ebook for their fans. Or perhaps they want to photograph your dish for their next television commercial.

Sponsors use contests to come up with ideas that they can use for future advertising. A recipe that uses more of the sponsor's products has a better chance of winning a prize.

Whenever possible, help the contest sponsors to do this by using their products prominently. If it's possible to incorporate more than one product into your dish, that might improve your odds of winning.
Appeal to a Wide Audience

Remember that the purpose of your recipe will be to win over new customers for your sponsor's products. A recipe that appeals to only a few people is not likely to make the final cut. Unless the recipe calls for it or it fits the sponsor's brand, you might want to avoid food that is too spicy or uses difficult-to-find ingredients.

That is not to say that your recipe should be bland or to appeal to absolutely everyone, however. You can differentiate your recipe by appealing to a popular niche like "kid-friendly," "heart-healthy," or "gluten-free."
Keep it Simple

Think about how your recipe will look to the people who are thinking about making it at home. A short and easy dish will be more appealing to the average consumer than one with dozens of tricky steps. The same goes for ingredients that are hard to find or to use. Simpler recipes are more appealing to other amateur cooks, and therefore have a good chance of being selected as a winner.

Make Your Recipe Look Great

While taste is indubitably the most important thing in any winning recipe, don't underestimate how important appearance is to winning recipe contests. If your food looks as great as it tastes, you will have a big edge over your competition.

Many recipe contests ask you to submit a photo of your finished dish, either as part of the judging criteria or as an optional extra step. Be sure to take full advantage of this opportunity by taking a fabulous shot. The Food Photography Expert offers some common food photography mistakes that you can avoid, as well as many other tips that can help you take a photo that will put you a step closer to winning contests.

Come Up with a Fantastic Recipe Name

The name you create for your recipe is nearly as important as how it looks and tastes. After all, it is the name that will first catch a shopper's eye... not the mention the judges' eyes! Take the time to come up with a descriptive name that tempts the taste buds and sticks in the memory. A splash of humor might help, too. 
Have more questions about entering recipe contests? Want to share some of your great tips? Visit the About Sweepstakes Facebook page to chat about recipe contests. And sign up for my free sweepstakes newsletter for more tips on entering and winning giveaways of all types.