What Buyers Need to Know About FHA Loans
FHA Loans Carry Many Benefits for Home Buying or Refinancing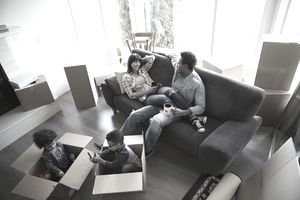 FHA loans, how much do we love thee? There are many reasons that record numbers of home buyers love FHA loans today. When compared to conventional loans, FHA loans are often superior. Surprised? Don't be. FHA loans initially fell out of grace for a few years, but since 2005 have rebounded big-time. It's an institution that has been around for a long time, since June 27, 1934. The Department of Housing and Urban Development folded the Federal Housing Administration (FHA) under its umbrella in 1965.
FHA loans began to lose favor in the late 1990s, when home values began to inch upwards, surpassing FHA mortgage limits, and sellers balked at FHA's stringent appraisal guidelines and the high cost of mortgage insurance. That has since changed. Don't be misled into old ways of thinking. FHA guidelines have come around and are much more relaxed.
How FHA Loans Work
First, let's clear up a few misconceptions. For starters, FHA does not make loans or guarantee loans. It insures loans. The insurance removes or minimizes the default risk lenders face when buyers put down less than 20 percent. Without further approval from FHA, its approved lenders are authorized to:
Take loan applications
Process loan applications
Underwrite and close the loan
My parents bought our first home in 1955 for $9,000 with an FHA loan. It's almost inconceivable to think of a home costing that today. As a result, FHA periodically changes its mortgage limits.
As of January 1, 2009, the maximum mortgage limit in high-cost areas is 115% of local median prices, not to exceed $625,500. The maximum conforming loan limit is $417,000 for single-family residences nationwide. Your area could support a lower mortgage limit. Here is how to find your FHA mortgage limit.
FHA Loans Allow a Blemished Credit History 
If your credit is less than perfect, FHA might be the loan for you. You may qualify for an FHA loan even though you have had financial problems.
FICO scores can be lower than those for a conventional loan.
Bankruptcy. You can obtain an FHA loan one to two years from the date of your bankruptcy discharge, as long as you've maintained good credit since your debts were discharged.
Foreclosure. If you keep your credit in excellent shape since a foreclosure, an FHA loan will be available to you three years from the final date of your foreclosure.
FHA Loans Boast Competitive Rates and Terms
Today's terms are pretty straightforward. In fact, in many markets, the rates and terms are better than those for 80% / 20% piggyback loans.
There is little or no adjustment to the interest rate for an FHA loan, as the rates vary within .125 percent of a conventional loan.
Mortgage insurance is funded into the loan, meaning a premium percentage is added to the loan balance instead of being paid out-of-pocket. In addition, a small portion for the mortgage insurance premium is added to the monthly payment, but it is far less than private mortgage insurance premiums.
As of January 1, 2009, borrowers can finance 96.5% of the purchase price and put down 3.5 percent. In some instances, when combined with other types of loans, the down payment can be zero.
Allowable debt ratios are higher than the debt ratio limits imposed for conventional loans.
FHA Loans Demand Fewer Repairs
At one point, FHA repair demands were so excessive that sellers would discount the list price to buyers who would agree to obtain conventional loans over FHA loans. Today the FHA repair guidelines appear more reasonable.
Defective roofs that leak still need to be replaced but an older roof does not necessitate replacement if it doesn't leak.
Windows that stick upon opening or have cracked panes do not require replacement.
FHA appraisals do not take the place of a home inspection and never have. Buyers should still obtain a professional home inspection.
FHA loans are available to any home buyer who intends to occupy the property but are used most often by first-time homebuyers and low- to moderate-income buyers. However, there are no income limit qualifications. Even a millionaire can take out an FHA loan, subject to loan amount caps based on locale.
Trump Administration Removed FHA Loan Cuts Put in Place by Obama
Just before President Obama left office, his administration put into place an FHA cost cut that was to go into effect on January 27, 2017. This new administrative order reduced the cost of MIP (mortgage insurance premium) in some cases from .85 to .60 (varies with the matrix). The basis-point reduction was made by the Obama administration in an attempt to offset rising interest rates and increase the number of borrowers who would qualify for an FHA loan. It was predicted to save home buyers about $500 a year.
Within days of taking office, President Trump eliminated this FHA loan rate reduction. While some might argue the suspension of Obama's rate cut by President Trump takes away a benefit that had not yet been received by anyone, this unexpected move did delay a bunch of real estate closings scheduled at the end of January 2017. Because the costs for an FHA loan had changed, TRID regulations required mortgage companies to re-disclose and give buyers another 3 business before buyers could sign loan documents.
In one such instance, a buyer in Sacramento was purchasing a short sale, with a short sale approval letter that expired on January 30, 2017. Trump's actions prevented the buyer from closing the short sale on January 30th. We had to beg the short lender to give us another 2 days to close escrow, and although the lender was under no obligation to grant the extension, the bank understood our predicament and gave us two more days.
In a statement released by the National Association of Realtors, President William E. Brown predicted 750,000 to 850,000 homeowners will now pay more to get an FHA loan under President Trump's administration.
At the time of writing, Elizabeth Weintraub, CalBRE #00697006, is a Broker-Associate at Lyon Real Estate in Sacramento, California.