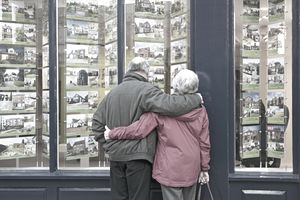 Real estate is one of many industries dramatically impacted by the evolution of the Internet. This is especially true in our marketing and business-led generation activities. After a decade or more, few real estate professionals would argue against the opinion that you must have a website or a significant presence on a brokerage site.
There are solid arguments for every independent contractor real estate professional to create and maintain their own website presence.
It's your business, and you may want to move it, probably will, at some time in the future. You don't want to leave your Web presence at a previous brokerage.
Website Content
Even more than in the past, the content of a real estate website is crucial to the traffic that will be received from search engines. The use of mobile devices has also grown, and voice searches are much more common. This changes the way in which textual content is written for SEO, Search Engine Optimization. However, images and video also contribute to SEO visibility and traffic.
Stock Images
If you don't know what Meta Data is and about keywords and phrases that are behind the photos on websites, study up, as it is important. The image in this post has some text behind it, as should every image on every site. This text is indexed by the search engines, so it does contribute to SEO.
The real value of images on a real estate website is to make the user experience more enjoyable and informative.
Images should be content-relative, and they should also be interesting. Of course, you should be taking a lot of images of your own, especially of your local market area. Many buyers will not be current residents, and they will value learning more about the area from photos.
The image in this article is from a stock image website.
When you are not going to take your own image, or when you want a photo or image that illustrates a concept or point of view, you should NEVER just go out on the Web, do a search, and use one that you find. Everything is copyright protected from inception and posting, so you want to try to find images that are licensed for "commercial" use. Your site is a business site, so it is commercial in nature. While you can find images with "Creative Commons" licensing allowing you to use them on a commercial site, there is another way to assure you won't get a notice of copyright infringement or worse, a letter from a lawyer.
Those are some of the most widely used stock photo sites for purchasing the royalty-free rights to images.
What does "royalty free" mean? No, the image isn't free for you to use. You will pay something, from less than a dollar to much more, depending on the image and the resolution you want. However, you will not have to pay a royalty every time you use it. Royalty free means that you pay once and within the licensing permitted by the site, you can use it over and over again without paying more.
Stock Video
The same sites listed above all sell royalty free video clips as well.
As bandwidth has become cheap and available to everyone, videos have become extremely popular. Also, you may have noticed that videos are popping up at the top of many searches since Google purchased YouTube.
Video definitely has a greater impact, and your desktop and mobile visitors can all play video and they love it. Check out the sites above and others, one being VideoBlocks, to find royalty free video clips. Most will be between 10 and around 30 seconds long, and you can find them related to your topic or blog post. An example might be a video of a home inspector doing their job.
The thing about images and videos you get from their sites that's also important is that the sites are very careful to make them legal for your permitted uses. If a person is shown, there will be an associated "model release" on file.
If a property is recognizable, there will be a property release signed by the owner.
Check out these sites by doing key phrase searches and you'll find a lot of very professional high-resolution video that will make your real estate website pop!