Tips on Publishing a Book to Market Your Company & Attract New Clients
Gain Exposure and Welcome Opportunities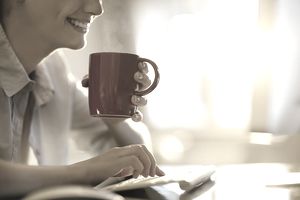 Publishing a book can be an effective way to market your company and attract new clients. A book can establish credibility, help you gain exposure, and bring in new business opportunities. But writing and publishing a book can be a daunting task. Where do you start? How do you ensure that your book will do an effective job at marketing?
Bonnie Daneker, CEO of Write Advisors, specializes in consulting with professionals who want to publish their books.
She shares with book publishing expert Valerie Peterson tips for those who are considering writing a book to promote their business.
Valerie Peterson: For purposes of attracting new clients, what's the best way to approach the process publishing a book?
Bonnie Daneker: One big piece of advice I give potential authors is: don't take the process lightly. You'll have a greater chance to produce an effective book if you pay attention to the realities along the way — the biggest reality being that publishing a book well involves more resources than many people plan for. It takes a lot of work, time, expertise, and money. 
And know that the need for those resources — especially time — is ongoing. Some business leaders require a ghostwriter, which is an expense. And even once the book is written, it then needs to be edited, designed and laid out, printed, distributed, and marketed. The process goes on...
and on.
VP: So, say a business owner is game for the book publishing effort. How does he or she get started?
BD: Here's a rough outline of the steps:
Understand your business purpose... and your competition. What are you trying to accomplish with your book? Think about your audience and be very clear about your goals before you begin the process.
Keep marketing top of mind... As you think about audience, it's not too early to brainstorm about book marketing. Ask yourself: where is this person who needs my book most likely to discover it? For example, what conferences should feature this book? Who will review it? What circles — academia, associations, or literary groups — would be interested? Offline and online, where are the people that will likely want to purchase and promote the subject you will write about? Start engaging those audiences now and establish credibility, so they know you when the book is launched. 
Figure out the financing. How will you pay for getting this book published? I tell my clients to explore the possibility of company sponsorship. Will the company provide financial and/or other resources? Consider that when pulling together your team.
Organize your materials. Get a rough outline together. What company materials exist that you can quote? What needs to be written from scratch? What stories you can use from your clients?
Produce the book! Book writing is time-consuming, give yourself a realistic deadline and plug away — know you'll have to make choices. Enlist book publishing professionals to bolster your weak spots: What do you honestly need help with? Writing and research? Those and the functions traditionally handled by publishing houses—various editing duties, book design, and printing—are easily outsourced through companies like Write Advisors or through self-publishing services.  Ask for samples and client references from printers before you hire them.
Market the book. Distribute purposefully and follow through on your marketing plan. 
VP: You mentioned credibility. What should business book authors do to ensure that?
BD: First, show that credibility in the substance of the book; include the history of the business, case studies, testimonials, quotes, and your credentials. Create a focus group of five people that you trust to review your manuscript before it goes to press.
You will also be judged on the appearance and quality of the book's package. Make sure to hire a professional book editor and a professional cover designer so the book package itself presents your company professionally. Before you pay for a large run of books, request a galley from your printer. You'll want to correct any errors you see in the printed piece. You're going to want to be as proud as possible of the book you've published.
One more point I'd like to make. Once it's finished and in the marketplace, the existence of the book will broaden horizons. It can catch you off guard, so I tell clients to try to not only embrace but pounce on the changes — like meeting new people, the morale boost of establishing themselves as an expert, getting unexpected travel opportunities 
They will meet new people. Their confidence will build as they establish themselves as an expert with a published book. They may encounter unexpected travel opportunities, and they will likely do some public appearances — and, with practice, they may get over any fear of public speaking they have in order to help market their book!
The discovery of their professionally and personally changing self is one of the joys of publishing a book.