To Market Your Company and Attract New Clients, Publish a Book
Write a Non-fiction Book to Boost Your Company's Presence (and Your Own)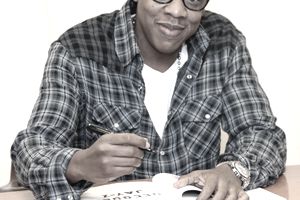 Publishing a book can help you market your company and attract new clients. Like any media platform, a book can help broaden your reach by helping to share your expertise with a wider marketplace than you can reach without it. 
According to Bonnie Daneker, CEO of Write Advisors, whether you are able to publish with a traditional publishing house, or use independent book editing and production resources to self-publish, writing a nonfiction book to introduce your ideas, your company, and its offerings to the world can be a good use of your marketing resources.
Why Write a Book to Market Your Company?
Valerie Peterson: Bonnie, explain why you think it's worthwhile for business owners to spend resources on creating a book?

Bonnie Danaker: Today's consumers and service buyers have been enlightened. They are looking for companies, products, and services that exhibit reliability, substance, innovation, and value. They're not fooled by outlandish marketing slogans and vaporware. They research everything by comparison shopping, collecting opinions, and sampling to know their options and exercise the best ones.

With information so plentiful, it's easy for a business to get lost among the competition and therefore harder to attract new customers. A big buzz word in marketing now is "discoverability": How can your audience find you? How can you attract the right kind of attention to your company? Maybe your business needs you to write a book to do that.

VP: You have a great way of talking about a book as a marketing tool. Would you share?

BD: When a nonfiction business book or biography is used to help market a business, it's can serve several roles:
Your book can be a deluxe business card, introducing your company's offerings, starting conversations and providing a path to "get your foot in the door."
Your book is a plane ticket. With international and electronic distribution from companies such as amazon.com (as well as ebook-only distributors), a book can take you and your business to places you haven't been before – new geographies, new industries, and new customers.
Your book is also a positive "Chance" card, like in the game Monopoly. It will open new opportunities and distinguish your business from your competitor's.
Who Should Write an "Official" Company Book?
VP: Obviously, not everyone running a business should be writing a book. How do you know it's the right marketing strategy?

BD: You should consider writing a book in your company if you hold one of two roles:

Company Leader - Take a lesson from Jack Welch or Starbucks' Howard Schultz. If you are the founder, chief, or president, writing a book will help you to:
Establish your company's brand
Attain speaking engagements at major events
Communicate directly with consumers
Inspire new lines of business
Leave a legacy for the next generation of business.
Subject Matter Expert - Would we have known Stephen Covey without The 7 Habits of Highly Effective People? Or Suze Orman without The 9 Steps to Financial Freedom and the other books that led her to Oprah?
If you want to be recognized as a thought leader, writing a book can help you to:
Raise your visibility in the marketplace
Increase your credibility with clients / customers
Position yourself as a peer to established authorities
What Kind of Book Is Effective for Business Promotion?
VP: This might seem obvious, but — what should a business owner write about?
BD: Remember what your consumers want: reliability, substance, innovation, and value. With that in mind, company leaders or experts can:
Describe the company's history – its successes and its failures.
Give insight into the strong people that comprise strong companies.
Provide the "backstory" of strategic decisions and idea generation.
Illustrate how the company's offerings are important to their markets.
Read about how to go about writing a book to market your company from Bonnie Daneker.