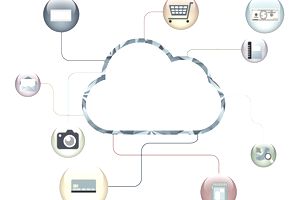 The holidays are upon us, and often times, this is the perfect time to spend time with family and friends, sharing your gratitude, and reflecting on your past. I know I usually spend some time reflecting on this, and gratitude is high on my priority list. About 25 years ago, I found myself in a situation where I required help, and a man, who appeared out of nowhere, offered assistance. Until that day, I lived a life that was all focused on me.
When I asked this strange man why he stopped to assist, he replied "sometimes people just need help." Those words, and his act of kindness, changed my life.
You might have noticed that in my books, blog, and even in media appearances, I talk a lot about the 'bad guys.' I explain their methods, motivations, and techniques, as well as what you should do to protect yourself and family from their tactics.
Since I write about personal security issues for a living, I am constantly reading about all of the awful, negative work of these 'bad guys' on a daily basis. I'm okay with that, though, because I care about what happens to you, and I want to help. Caring about others motivates me to want to keep you informed, and just like a guitar player who is compelled to pay with a band, I am compelled to give you the information you need to stay safe.
The chance that your identity will be compromised to extremes is slim, but there is always a chance.
I look at this like we are in it together, and we have to help each other in order to find progress. Throughout all of our lives, we must make the decisions and choices that determine our future. I believe that we have control of about 90 percent of that, but about 10 percent is beyond our control.
It is generally not the things that happen to you, but how you respond to these circumstances that determine the outcome.
My goal here is to help to keep you informed about the security option you have to prevent the 'bad guys' from negatively affecting your life. Your goal should be to become informed of these threats, and to put the systems in place that will minimize the risk that you will become the next victim.
Making Sure Your Info Is Safe When Banking or Shopping Online
Be highly suspicious of offers you get via email, especially if it sounds too good to be true. The same can be said for offers via social media.
Do not click on any email links — instead, go to the source. Use your bookmarks, favorites, or manually type the web address into your browser.
Beware of typosquatting and cybersquatting attempts. Be sure to look at the spelling of websites that seem trustworthy, but might be intentionally misspelled.
Use sites that are secure when possible. Look for 'https' in the web address bar.
Beware of scams on eBay, and do not respond to any eBay offers via email. Before buying on eBay, review the history of any seller, paying attention to their feedback.
Pay attention to all credit card and bank statements. Check them online at least every two weeks, refute any fraudulent charges within two months.
Do not use any debit card online. If your debit card becomes compromised, the money can immediately be withdrawn from your account. A credit card has more protection.
Avoid paying for any purchase through the mail or via online check.
Only purchase from those people or companies that you can trust. It is best to buy big-ticket items from a retailer that has an actual brick-and-mortar location.
Secure your computer. Update any critical operating system patches, virus definitions, and antivirus software. Do not use a public internet connection, either. Only use a secure connection when shopping online.
Criminals are now using multi-pronged approaches to snare victims. They might go through the trash, steal your mail, call your phone, or employ other options to get you. If they need more information, though, they also might infect a computer.
The truth is, most of us will get a virus on our computers, and this is the first step of the cybercriminals to access your information. Once the virus is on your computer, the criminal has access to your information.
Differences Between HTTP and HTTPS
HTTPS, or Hypertext Transfer Protocol Secure, is a combination of the typical HTTP with the added security of both SSL, or Secure Sockets Layer, and TLS, or Transport Layer Security.
In plain English, HTTP means that you have an internet connection through your browser, and HTTPS means that the connection is a secure one. Until recently, only websites that focused on monetary transactions or asked for credit card information had HTTPS. Today, however, many other sites are integrating this security into themselves, including social networking. You can check to see if a site has a secure option by adding the "S" in the address bar.
Is It Safe to Use Free Public Wi-Fi Connections or Hotspots?
You have likely noticed that Wi-Fi is everywhere. Hotels, airports, coffee shops, restaurants, and even planes, all offer free public Wi-Fi.
There are a number of risks associated by using public Wi-Fi, however. It was not developed to be a secure option. Instead, it was developed for convenience. These wireless networks broadcast information by using radio frequencies, and they are very susceptible to eavesdropping.
Anyone who uses an unsecured, open network risks exposing data and information. There are several ways to see who is connected wirelessly, and to access their info. The more sensitive the data is, the more security you will need. Hackers are even more sophisticated today than they have been ever before, and they pull out all of the stops to access this information.
As a general rule, if you are on a network, both secured and unsecured, your information is at risk. There are a number of ways that the 'bad guys' can see these connections, and a number of ways that they can access this data.
To protect yourself, follow these tips:
Be intelligent about the data you transmit on public Wi-Fi connections. There is no need to perform banking transactions, for instance, while sitting at the coffee shop.
Do not store any critical information on devices used outside of a secure network. For instance, I have an iPhone and a laptop, but I don't keep any information on them that would compromise my identity.
Turn off any Bluetooth or Wi-Fi options on your cell or laptop when they are not in use. A device that is unattended will emit wireless signals, and this is very appealing to hackers.
Use caution when using public connections. Never bank, shop, or do other transaction when on a free internet connection.
Keep your operating system or antivirus software up to date. Set them to update automatically, and always update critical patches when they appear.
Protection When Shopping on the Internet
Some of this is very important to repeat. Shopping online is convenient and fun, and comes with other advantages, but it is also risky.
As long as you are taking precautions, online shopping is enjoyable and easy.
Do not shop at any site that you are not comfortable with. If you think it's not secure, you are likely right.
Do not click on links from emails to make a purchase. One you arrive at the site; you must make sure that it's legitimate.
Check the security of the site. Look for security seals, which indicate the site has been verified by a trusted third party. This seal indicates that the site will protect you from credit card fraud, identity theft, spam, or other threats.
Also, check to see if the site uses scrambling, or encryption, when transmitting any information over the internet. Do this by looking for the lock symbol on the page, and then checking to ensure that the address begins with the https instead of the http.
Use credit cards, not debit cards, for payments. Credit cards offer better protection than debit cards.
Do not use any public computer for online shopping. If you are using these computers, hackers can easily access your history and even login information.
Only use secure connections when placing any order online. Never shop when using an unsecured, or free, Wi-Fi network.
Make sure that your computer is updated with its security software. This safeguards you from spyware, viruses, and other threats.
Create strong passwords. Choose those that are difficult to guess. Do this by making them at least 10 characters long, and use a combination of letters, symbols, and numbers.
Create a paper trail. Always keep copies of order numbers, receipts, and know which credit card you used. When you get a credit card statement, review it to ensure that the charge on it is correct and that there are no extra charges or fees.
Inspect all purchases as soon as they arrive. Make sure that the product you get is free from damage and exactly what you ordered. If you have to make an exchange or return, do it quickly, as many companies have restrictions on their returns.
Most consumers do not have the time, the knowledge, or the resources to protect their identities when using the internet. Even if they do, not all forms of identity theft or fraud can be prevented. This is why it is best to be forearmed and forewarned. The current climate makes it very easy for cyber criminals to attack, which means it is essential that you invest in protection.