10 Tips To Protect Your Online Privacy
Follow These 10 Tips And Remain Vigilant To Keep Your Data Safe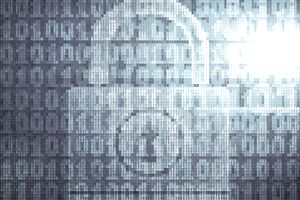 It seems like every morning that we turn on the television or open the newspaper there's a breaking story about yet another data breach.  Enormous organizations like Home Depot, Target and Sony have all been victims of online information theft, and yet they have spent millions of dollars to protect themselves from this very situation.  If companies like these with massive controls in place are vulnerable, then you may be wondering how as individuals we can keep our own information safe.
As investing technology is changing and more of our personal financial information is transmitted and stored digitally than ever before, it's critical to take precautions to protect our online privacy.  Although it may be impossible to ensure that our online investment information is protected 100% of the time, there are a number of ways we can mitigate the possibility of our information getting into the wrong hands and defend against financial scams from fraudulent people.    
Remain vigilant and be sure to follow these ten tips to protect your online privacy:
1.  Remember to use wireless networks that you trust when you are checking your accounts.  For example, if you log into your online investment account, be sure to do so through your own personal WiFi connection.  If you are at a public WiFi connection, it's easy for individuals to eavesdrop on the Internet traffic.
2.  Review or discuss privacy policies with your advisors.  You want to know about the privacy policies of your various advisors and confirm that your information is never shared with a third party.
  In most instances, you can find privacy polices published on the company's website. 
3.  Online investing and texting- beware of scams from fraudulent people sending bogus text messages to your phone.  This used to happen by way of cold callers of out fraudulent firms (remember the movie Boiler Room?) or via fax.
  Now they come in the way of spam emails or text messages.
4.  Be careful about subscribing to online newsletters that "tout" or recommend certain stocks.  The newsletters may come across as "online investment alerts."   It's okay for a firm to tout their stocks, however, some companies do not disclose who paid them to recommend the stock which is illegal.
5.  Do not type any passwords unless the website you are accessing uses a secure connection that scrambles your password.  You can determine whether a website is secure by looking in the address bar.  If the page's web address begins with "https" instead of "https" then it is a secure connection.  This applies whether you are accessing a web address through a mobile device (smartphone or tablet) or computer.
6.  Turn off file sharing.  Many computers, by default, are set up with a hard drive left wide open to any other computer connected to the same network.  Make sure this feature is turned off when accessing information over a public wireless network.
7.  Change passwords for your investing and online banking account every 60 to 90 days.  Nowadays, many online investing sites have built-in features; however, it is helpful if you frequently update your password as well.
8.  Use different passwords for different investing accounts.  Ensure your investing passwords are different from your social media passwords and email passwords.
9.  Be wary if you are ever sent an investment offer from a business you do not know.  Be sure to perform an online search for the business and go directly to the business' website to determine if the link is legitimate. 
10. Secure your mobile devices- especially if you are trading them in or disposing of them.  If you are upgrading to the latest smartphone or table, be sure to wipe your phone of old stored passwords and accounts.
It is critical that your data stays secure and online safety precautions are a must for all investors. For additional tips and ways to keep your information private, please download this free ebook, Technology, and Your Money.
Disclosure:  This information is provided to you as a resource for informational purposes only.  It is being presented without consideration of the investment objectives, risk tolerance or financial circumstances of any specific investor and might not be suitable for all investors.  Past performance is not indicative of future results.  Investing involves risk including the possible loss of principal.  This information is not intended to, and should not, form a primary basis for any investment decision that you may make. Always consult your own legal, tax or investment advisor before making any investment/tax/estate/financial planning considerations or decisions. 
Wes Moss is the Chief Investment Strategist at the financial planning firms Capital Investment Advisors and Wela. He is also the host of the Money Matters radio show on WSB Radio, and a host of the TV show Atlanta Tech Edge on Atlanta's NBC affiliate. In 2014, he was named one of America's top 1,200 financial advisors by Barron's Magazine. He is the author of several books including his most recent, You Can Retire Sooner Than You Think  - The 5 Money Secrets of the Happiest Retirees, which has been one of Amazon's best-selling retirement books in 2014.