Print Advertising Explained
What is Print Advertising and How Much Does It Cost?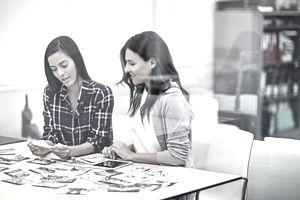 While it's true that a lot of traditional communication materials are going digital, print is far from done. Just take a look at the magazine section in your supermarket, or how many books are sold on Amazon every day. Print is still very much alive; you just have to know how to utilize it and get the most bang for your buck.
If an advertisement is printed on paper, be it newspapers, magazines, newsletters, booklets, flyers, direct mail, or anything else that would be considered a portable printed medium, then it usually comes under the banner of print advertising.
There are notable exceptions when print dovetails into mediums like guerrilla advertising, or other Out Of Home (OOH) executions.
Costs of Print Advertising
These vary greatly depending on the publication, circulation, the number of insertions, quantities (if it is direct mail, flyers, handouts and so on), and a host of other factors. Every publication you deal with has what is known as an Advertising Rate Card. Get to know this format well, it deals with everything from costs to specs for print.
If you have a low budget, you will find something to fit it. But you won't be getting major exposure from a local newspaper in a town that has 1000 residents. A mass-circulated magazine, like those found at the checkout of the grocery aisle, will charge many thousands of dollars for one insertion. That goes up if it's a back cover, faux front cover, double page spread or center spread.
It's also common these days to do multiple insertions in one magazine.
That also bumps the price up considerably.
For direct mail, you are dealing with not just large volume printing costs, but also purchasing qualified lists. If you, for instance, are advertising for a new auto-repair shop, you want to send your mailing to people who own older cars.
If you're advertising a new children's product, you want to send it to households with children. This information will cost you.
With direct mail, you will be looking for a good ROI (Return On Investment), and have to deal with the fact that a response rate of 1-2% is typical. That means you can only expect around 3 calls for every 100 mailings. And that's not a conversion rate either. So, you will have to send out hundreds of thousands (or even millions) of mailings to get the kind of conversion rate you need to be successful.
Here's an example:
Your product costs $70. You want to sell $20,000 worth of that product. 
If you get really lucky, you'll get a 2% response rate.
With good salespeople, you will close the sale on 33% of those people.
$70 x 33% x 2% = 0.46
20,000 divided by 0.46 = 43,478
That means you will need around 44,000 mailings to get your $20,000. But remember, those mailings cost money, and that figure doesn't include a profit. The overheads involved in making the product are also not accounted for. You will need to send out many more mailings to absorb the costs of printing and mailing and still make money. But as direct mail is still one of the most effective ways to reach a consumer, it can be done easily.
If you make your direct mail exciting and fun to open, rather than a tacky piece of junk mail, you can achieve your business goals. 
The Future of Print Advertising
Sadly, it is dying out in favor of digital media, but it will take a while. And that means there are bargains to be had in the print advertising arena. Full page ads (known as insertions) that used to cost $12,000 are now going for a quarter of the price. The reason is simple. Fewer readers, lower rates. Direct mail, if done right, it still a very effective way to reach a consumer and grab their attention.