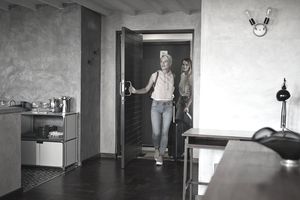 Opinions about whether to hold an open house vary greatly across the country. You'll hear real estate agents flatly refuse to hold open listings because they view them as a wasted marketing effort, or they'll say open houses are just a tool to find the agent new clients.
There is some truth to those excuses, I mean reasons, but open houses also sell houses. About one in five of my listings sell at open houses.
Consider also that many listing agents don't want to give up their Sunday afternoons to sit an open house and talk to strangers.
Although not all homes are candidates for an open house due to location, condition or competition in the marketplace, you won't know how much buyer traffic you will draw until you try. Exposure to potential buyers and to individuals who will talk about your home to others is almost always worthwhile.
Best Time for an Open House
In many communities, Sunday afternoon is best.
Two hours is typically the minimum, but some are held open four hours, for example, from 1 to 5 PM.
Some agents do "blitzes," and trade off shifts, holding homes open from early morning until late evening.
Schedule your open house to avoid conflicts with holidays, community celebrations or special events such as the Super Bowl.
Check the weather forecast, too, because cold or rainy days tend to make people stay home.
At Least 7 Days Before Your First Open House
Before my sellers finish signing the listing agreement, invariably they will ask if I'm going to hold their home open that weekend. Because after the decision to sell is made, most sellers are eager to get started. However, the home needs to be in prime condition first.
Here are few things I suggest doing before holding your first open house:
Part of your home marketing should include printing four-color flyers or brochures promoting your home. I use card stock coated in gloss. It makes them hard to fold, and they stand out among the other flyers buyers pick up. But make sure you include photographs, specs and pertinent information such as the price on your flyer because it's easy for buyers to forget particulars.
48 to 72 Hours Before Your First Open House
Clean and scour the house top to bottom. Vacuum cobwebs from corners, wipe windowsills and wash the windows, inside and out. Forget preconceived notions about cleanliness -- pay attention to small details and concentrate on making the home appear sterile.
Buff surfaces, appliances, and floors to a gleaming shine.
Launder and fluff bedding, towels, and rugs.
Touch up spots on the walls.
Sweep out the garage.
Prune bushes, deadhead flowers, clean the sidewalks and mow the lawn.
24 Hours Before Your First Open House
Most of your work should be completed by now, and any anxiety that is sometimes caused by last-minute chores should dissipate. At this point, your home sparkles and glitters. In fact, you may be thinking to yourself that the house looks too nice to sell! Consider if you are truly committed to selling, because if you're going to experience seller's remorse, you may as well work through that process before your first open.
Open all the windows to air out the house.
Bake or pick-up treats for your open house guests.
Give every room the "once over," by standing in the doorways and scrutinizing the view.
Set out cards that house hunters can fill out to give you buyer feedback.
Arrange flowers in attractive vases and place in appropriate places throughout your home to add color and floral fragrance.
When you're finished, go out to dinner and reward yourself. Dining out has an added benefit too; at least you won't be tempted to mess up the house.