What Is an ETF Screener, and Which One Should I Be Using?
ETF Screener Definition and How to Choose the Best Screener for You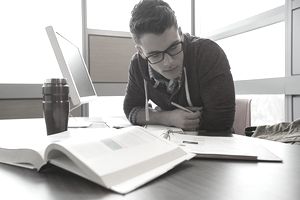 Finding the best ETFs begins with finding the best ETF screener. And before you begin using your chosen ETF screener, it's wise to understand how it works and what you need to look for in the best ETFs.
Therefore, in this article, you'll not only see information on the best ETF screeners, you'll also learn the basics on how to use them and how to analyze ETFs.
ETF Screener Definition
Also called an ETF filter, an ETF screener is most commonly an Internet-based program that enables users to find exchange-traded funds (ETFs) after choosing certain criteria to narrow or filter the search down from all of the ETFs available in the universe to just a handful of funds to analyze more closely.
ETF screeners can also be part of a software program.
When using an ETF screener the investor or advisor using the program is usually looking for a particular type of ETF, such as a large-cap stock ETF. The investor can then use the ETF screener to display all of the publicly traded ETFs that are categorized as large-cap stock, or a sub-category like large-cap growth or large-cap value, and then have the screener sort the funds by a data subset, such as expense ratio or historic annualized return.
Analyzing ETFs: How to Use ETF Screeners to Find the Best ETFs
Since the vast majority of ETFs passively track a benchmark index (similar to how index mutual funds work), the best ETFs are generally those with the lowest expense ratios. For example, if you're looking for the best ETF that tracks the S&P 500 index, you'll want to narrow the universe of ETFs down to the cheapest large-cap stocks (some screeners may require further classification, such as "large-blend" or "U.S. Equity").
Once you have three or four of the cheapest S&P 500 index ETFs, you can analyze those three on in individual basis to see which best suits your needs.
Other data points to consider when analyzing ETFs is assets under management, trading volume, and date of inception. The reason for this additional research is that it is wise to buy ETFs with relatively high assets and trading volume and with long track records.
The reason for the high assets and trading volume is that investors are wise to avoid buying thinly traded ETFs because of potential for greater swings in price (or what is called the "spread"). This is because ETFs can trade at a premium or discount and the higher the assets and trading volume the tighter the spread. For clarity, higher assets and greater trading volume is generally better than lower assets and lower trading volume.
After finding the ETFs that invest in the benchmark or category of your choosing, and narrowing down the choices to higher relative assets, volume and time since inception, take a look at one more data point — the tracking record. This simply means to look at how closely the fund tracks its benchmark. The closer, the better.
Best ETF Screeners
To avoid the appearance of bias toward any particular ETF screener, this list is in no particular order and the description is a summary of the respective screener's functions and ease of use.
Vanguard Mutual Fund and ETF Screener: Vanguard is the pioneer of indexing and they have extended this expertise into the realm of ETFs. Their ETF screener allows investors to screen for ETFs alone or they may also include mutual funds in the search. Investors also get the choice of screening for Vanguard funds or to all other funds in the ETF and/or mutual fund universe, or investors may choose one particular fund family. Other filter options include fund type, fund category, expense ratio and historic returns.
Morningstar ETF Screener: Morningstar is also a pioneer in the mutual fund industry that extended their knowledge and resources to the expanding world of ETFs. Their ETF screener can be accessed by starting on their home page, then by clicking on the ETFs link, then the link to ETF Screener. From there you may set up a free account by entering your name and email address. This initial registration also includes an option to receive free newsletters on mutual funds and ETFs via email. Morningstar's Premium Services offer much more to investors, although these added services require fees.
ETF.com: ETF Screener and Database: A website, etf.com, completely devoted to ETFs, does a fine job of helping investors track down the best ETFs for their respective investment objectives. This online ETF screener has an intuitive search function, which enables investors to choose up to three of the best ETFs based upon the selected search criterion, which includes geographic region, investment category, style (i.e. focus, niche, and segment), and among analyst picks, as well as other selections. This particular ETF screener, although intuitive and relatively simple, may be best suited for experienced ETF investors.
Seeking Alpha ETF Screener: This ETF screener is among the easiest to use, although some of the filters are geared toward experienced investors. For example, the Seeking Alpha ETF Screener includes the primary search criteria, such as asset class, expense ratio, and trading volume, there are other filters, such as leveraged ETFs and inverse ETFs that are not appropriate for the everyday investor. To make this screener most useful for the non-professionals and more experienced ETF investors, simply select the options to exclude Leveraged, Inverse, and ETN's, then complete the search.
ETFdb.com ETF Screener: Another ETF screener geared toward the more experienced ETF investors, ETFdb.com offers a relatively simple and easy to navigate filter tool. After selecting an asset class, such as Alternatives, Bonds, Equity, and Commodity, the screener opens sub-categories, such as the various market caps and regions, as well as sectors and investment styles.
To summarize, investors of every experience level are encouraged to try each ETF screener, these described above and others, to see first hand which one works best for their unique skill level and understanding. In general, the more simple the better.
Disclaimer: The information on this site is provided for discussion purposes only, and should not be misconstrued as investment advice. Under no circumstances does this information represent a recommendation to buy or sell securities.