Personal Skills List and Examples
List of Personal Skills for Resumes, Cover Letters, and Interviews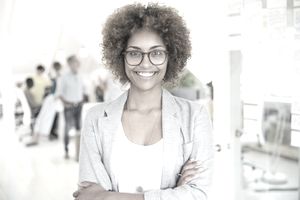 When organizations hire, they seek employees with the personal skills and attributes to successfully interact with others in the workplace, and complete assignments well and on time.
Personal skills are those that allow you to interact with others, express yourself, and manage yourself. Your personal skills shape not only the way you work, but also the way you live your daily life.
Personal skills are not hard skills that you can quantify and measure, like computer programming skills or legal knowledge.
Instead, they are soft skills – qualities or attitudes that a person demonstrates.
Below is a list of five personal skills that employers often want in an employee, as well as a longer list of other personal skills.
Why Employers Value Personal Skills
Personal skills are critical to almost any job. Someone with strong personal skills generally works well with employers, employees, colleagues, clients, and vendors. They can communicate ideas clearly, and listen well to others.
Someone with strong person skills also typically has a positive attitude in the workplace. This is critical to creating a strong company culture.
They also bring success to their companies. They are often responsible employees that people can rely on for help, and they meet deadlines and complete tasks. People with strong personal skills are also often motivated and passionate about their work, which contributes to their success.
Overall, employers look for job candidates with strong personal skills because they make the office a better place to work, and they complete their work successfully.
How to Use Skills Lists
You can use these skills lists throughout your job search process. Firstly, you can use these skill words in your resume.
In the description of your work history, you might want to use some of these words.
Secondly, you can use these in your cover letter. In the body of your letter, you can mention one or two of these skills, and give a specific example of a time when you demonstrated those skills at work.
Finally, you can use these skill words in your interview. Make sure you have at least one example for a time you demonstrated each of the top five skills listed here.
Of course, each job will require different skills and experiences, so make sure you read the job description carefully, and focus on the skills listed by the employer.
Also review our lists of skills listed by job and type of skill.
Top Five Personal Skills
Critical Thinking
Employers want employees who are able to solve problems on their own using creative thinking and thoughtful analysis. Critical thinkers are useful in every industry, from healthcare to engineering to education.
Dependable
Dependability is a very important quality in an employee. Employers want someone who is reliable and responsible. These kinds of employees can be trusted with more responsibilities, and might become strong leaders and managers.
Flexible
Flexibility is important in many jobs.
Many jobs require employees to juggle multiple tasks at the same time. Flexible employees are able to perform more than one task at the same time.
Being flexible might also be useful for shift work, which requires employees to work at various times. A flexible person would be able to work when needed, on whatever project is assigned.
Interpersonal
Interpersonal skills, also known as people skills, are those related to how you communicate and interact with those around you. Employers want employees who can get along well with their employers, their colleagues, and clients. People with interpersonal skills are also more likely to work well in teams.
Motivation
Employers look for employees who are positive and passionate about their jobs, and are motivated. Motivated employees tend to put the most effort into their work.
Personal Skills
A – G
H - M
N - S
T – Z
Skills Lists: Employment Skills Listed by Job | Lists of Skills for Resumes | Skills Not to Put on Your Resume
Related Articles: Soft vs. Hard Skills | How to Include Keywords in Your Resume | List of Keywords for Resumes and Cover Letters