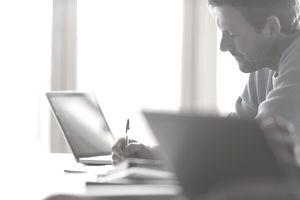 A personal recommendation, also known as a character recommendation or a character reference, is a letter of recommendation written by someone who can speak to the job candidate's personality and character.
A person might ask for a personal recommendation if they do not have much work experience, or if they feel their employers cannot write positive references.
A recommendation letter should provide information on who you are, your connection with the person you are recommending, why they are qualified, and the specific skills they have that you are endorsing.
A personal recommendation focuses on the personality and soft skills of the candidate, and uses examples from the candidate's life outside of work.
Read below for a personal recommendation letter template. Use this template as a guide to writing your own recommendation letters, making sure all relevant information is included.
How to Use a Letter Template
A template helps you with the layout of your letter. Templates also show you what elements you need to include in your letter, such as introductions and body paragraphs.
You should use a template as a starting point for your own recommendation letter. However, you should always be flexible. You can change any of the elements of the template to fit your own needs. For example, if a letter template only has one body paragraph, but you want to include two, you should do so.
Personal Recommendation Letter Template
Heading
If you are writing a letter, follow the proper business letter format.
Begin with your contact information at the top of the letter, followed by the date, and then the contact information of the employer.
If you are sending the letter as an email, you do not need to include this heading. However, you will have to come up with a subject line for the email. In the subject, briefly include the purpose of your letter, and the name of the person you are writing about.
If you know the job the person is applying for, you can put that too. For example: Subject Line: Recommendation for Firstname Lastname, Account Analyst
Salutation
When writing a recommendation letter, include a salutation (Dear Dr. Joyner, Dear Ms. Merrill, etc.). If you are writing a general letter, address it "To Whom it May Concern" or simply don't include a salutation and start with the first paragraph of the letter.
Paragraph 1
The first paragraph of the personal recommendation letter explains how you know the person you are recommending (and for how long you've known them) and why you are qualified to write a letter to recommend employment or graduate school. With a personal letter, you are writing a recommendation because you know the person and their character.
Paragraph 2 (and 3)
The second paragraph of a recommendation letter contains specific information on the person you are writing about, including why they are qualified and what they can contribute. If necessary, use more than one paragraph to provide details.
Be sure to provide specific examples of times the person has demonstrated specific qualities. It is fine if these are not work-related examples – after all, you do not know the person from a work setting.
Focus on examples from your relationship with that person.
When writing a letter referring a candidate for a particular job opening, the recommendation letter should include information about how the person's skills match the position they are applying for. Therefore, ask the candidate for the job listing ahead of time, or at least ask what types of jobs the person will be applying for (if it is a general recommendation letter).
Conclusion with Summary
This section of the recommendation letter contains a brief summary of why are you are recommending the person. State that you "highly recommend" the person or you "recommend without reservation" or something similar.
Conclude the letter with an offer to provide more information. Include a phone number within the paragraph, or other form of contact (such as an email address).
Signature
End the letter with a sign-off such as "Sincerely" or "Best." If you are mailing this letter, conclude with your handwritten signature, followed by your typed signature.
If this is an email, conclude with your typed signature. Below your signature, include any contact information.
How to Write a Letter of Recommendation
Advice on how to write a letter of recommendation, including what to include in each section of the letter, how to send it, and sample letters of recommendation for employment and academics.
Letter of Recommendation Samples
Reference letter and email message samples including academic recommendations; business reference letters; and character, personal, and professional references.
How to Ask for a Letter of Recommendation
Advice on who to ask for a recommendation, when to ask, and how to frame your request. Also see advice on how to use email to request a recommendation, and what additional information you should provide the recommendation writer.