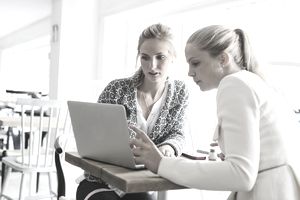 Have you been asked to write a recommendation letter? Writing a personal recommendation letter or character reference can be a challenge. After all, these letters are generally required for big life events, such as a new job, a home purchase, or admission to a program or school.
Personal recommendations and character reference letters can be written by teachers, neighbors, business acquaintances, clients, vendors, and other recommenders who can attest to an applicant's skills and abilities.
Recommendation letters should be tailored to both the person being recommended and to the position or responsibilities involved. Your letter should describe how you know the person and why you are recommending them. For help writing a meaningful letter, review the sample personal recommendation letters provided below for a variety of situations. Also review how to write a reference letter for a friend, if you're writing a personal letter.
How to Use Letter Samples
If you are writing a personal recommendation for someone, use these samples to guide your own writing. A letter sample can help you decide what kind of content you should include, as well as how to format your letter.
While letter samples are a great starting point for your own letter, you should always be flexible. You should tailor a letter to fit the particular person you are writing the letter for, incorporating the information he or she asks you to include.
If you are requesting a reference letter from someone, you might send a letter sample to the writer to help guide his or her own letter. However, be sure to provide the writer with clear instructions on what information you need them to include, and give them a resume or list of your skills and experiences.
You do not want them to simply copy and paste a sample letter.
Tips on Writing Personal Recommendation Letters
Think carefully before saying yes. Only say you will write the recommendation if you can recommend the person without reservation. If you're asked to write a reference and don't feel comfortable giving one, it's appropriate to politely decline the request for a reference.
Follow business letter format. Use the official business letter format when writing your letter. If time is of the essence, you might consider sending a recommendation email instead of a letter. Review this list of the information that should be included in a recommendation letter.
Focus on the job description. Ask the person for whom you're writing the letter for a copy of the job description. This way, you can focus on the requirements of the position. Try to include language from the job description in your letter. Even if you are writing a more general recommendation, you can still ask the person about the types of jobs they will be applying for.
Explain how you know the person, and for how long. Begin your letter with this basic information. If you have known the person for a long time, be sure to emphasize this.
Focus on one or two traits. In the body of your letter, focus on one or two qualities in this person that make him or her a good fit for the job. Provide specific examples of ways in which the person has demonstrated these various traits in the past.
Remain positive. State that you think this person is a strong candidate. You might say something like, "I recommend this person without reservation." You want to help this candidate stand out from the other applicants.
Share your contact information. Provide a way for the employer to contact you if they have further questions. Include your email address, telephone number, or both at the end of the letter.
Follow the submission guidelines. Ask the person for whom you're writing the letter how to submit it. Make sure you follow any requirements, especially about where and when to send it and its requested format (for example, PDF, physical letter, etc.). If there is a submission deadline, be sure to submit it prior to the due date.
Let the person know when you've submitted the reference. Once you've mailed, emailed, or uploaded your reference letter, let the person you're writing it for know that it's been submitted. 
Asking someone else to write you a letter of recommendation? Review requesting a recommendation letter.
Personal Recommendation Letter Examples
The information included in a personal recommendation letter may vary greatly based on the reasons for the letter. Browse the letters below for examples of what to include in your letter and how to format it.
More About Recommendations
How to Write a Letter of Recommendation
Advice on how to write a letter of recommendation, including what to include in each section of the letter, how to send it, and sample letters of recommendation for employment and academics.
More Sample Recommendation Letters
Sample reference and recommendation letters, letter samples for character references, reference and recommendation letter templates, and sample letters asking for a reference.