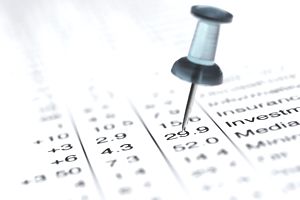 I always suggest only getting involved with the highest-quality companies, especially when you are looking at penny stocks.  There are so many garbage or low-caliber investments out there among the tiniest investments; financial trainwrecks; over-priced shares; hidden motivations; foolish valuations.
Well, as discussed in many of my previous articles, such as, "10 Penny Stock Tips," and, "Know When to Buy or Sell Any Stock," it is very important to protect yourself every step of the way.
 A big part of that caution begins with avoiding the "lottery ticket" investments, and concentrating of the absolute best businesses (which just so happen to be trading at low prices because they are undiscovered, new, or overlooked).
To this end, lessons on high-quality penny stocks which can make you and other readers plenty in profits, are explained below.  The following penny stocks are the types you should be trading, rather than all the Pink Sheets and OTCQX junky investments which will cost you money.
WaferGen Bio-systems (WGBS):
Well, it didn't take long!  At PeterLeeds.com, we profiled WGBS 2 weeks ago, and today they announced they were being bought by Takara Bio.  The shares immediately spiked as much as 70% higher.
  Takara saw in WGBS exactly what we saw, and are willing to pay a premium to ensure this deal goes through.  The specifics of the arrangement are not as cut and dry as many takeovers, which is why you may see shares sliding slightly lower at first as analysts digest the details.
WGBS shareholders will be given cash in exchange for their shares.
The deal closes in early 2017, since the amount Takara will pay per share is based on total 2016 WGBS revenues.
There are several other covenants surrounding the deal.
This deal is still subject to a shareholder vote, but it is a solid premium which Takara will pay, and we'd expect the takeover to proceed without issue.
  Considering that insiders and institutions hold 25% of all the shares, we'd be surprised if this compelling deal was somehow blocked by the other shareholders.  
As deals go, it is a good one, but also has a lot of moving parts.  The final payout is very much undetermined since it is based on several issues, such as WGBS's annual revenues.  
Everyone needs to make their own trading decisions.  If it were us personally, we'd sell now, take the quick profit, and move on to other investments - this is OPINION only.  Otherwise, you are locked into an uncertain waiting game for the next six months, at which point you may get a bit more per share, but also might get a bit less.  This is all assuming that the deal doesn't fall through, which would send the shares back down to 60 cents.    
Oclaro (OCLR):
OCLR has performed exactly as expected.  Actually, a little better than expected.   OCLR hit $5.69 earlier this month, but has given back just a bit to $4.95.  Perhaps it missed being a penny stock, so it dropped back below the $5 threshold.  
There is no single event to point to which led to the rise in the shares.  Rather, their business is doing exactly what we knew they could - consistent growth, expanding footprint, widening customer base...
 When we often say, "good businesses rise to the top," this is what we are referring to.  
The wildcard is the gross profit margin, which they expect to land in the range of 27% to 30%.  It may not sound like a lot, but even a single percentage difference in a profit margin will have a major impact on any company.  If their gross margin hits 30%, it will be great for shares.  At 27%, it will still be fine, but the higher end of the range could be great for the OCLR share price.  
Synacor (SYNC):
SYNC recently spiked (in a day) from near $1.40 to $3.98.  The move was in response to this major AT&T contract.    
Unlike a speculative price pop, this will be a lasting fundamental benefit.  SYNC should bring in $100 million (M) per year after full deployment in 2017. 
As such, do not expect SYNC shares to fall back down, or be pressured lower by profit-takers.
These higher prices will be the new normal for SYNC now.  
We would expect SYNC to remain above $3 per share.  Even during a "profit-taking" response by sellers after the initial spike, buyers swarmed in at levels below $3 and drove the stock back towards $3.80.  SYNC will likely be range-bound between $3 and $4 in the medium term.  
Goldfield (GV):
Shares of GV have risen 118% in 2.5 months since we profiled them.  The stock has 'gapped' higher on two occasions since then, which is a very bullish indicator.
  However, the relative strength index signals that GV shares are heavily overbought (which I explain here), and the trading activity which supported the dramatic upward move is declining quickly.  Put together, this is signalling lower prices in the short and medium term.