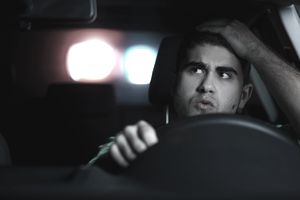 Failure to have the minimum liability coverage in Alaska could lead to a suspended driver's license of 90 days or more. A second offense within 10 years could lead to a one year suspension or longer. Once your driver's license is suspended you will be required to get a SR-22 insurance policy. SR-22 is a liability insurance that requires the insurance company to verify your insurance coverage with Alaska's Division of Motor Vehicles.
The insurance company must also notify the Division of Motor Vehicles if the policy is cancelled or has a lapse for any reason. For most offenses, SR-22 insurance has to be carried for a minimum of three years.
For DWI and refusal convictions, the minimum requirement for SR-22 insurance starts at five years with the first offense and goes up to life on the fourth offense. If you are required to carry SR-22 insurance you can expect to pay a whole lot more for insurance, mostly because you are now considered a high risk driver.  
You will also want to make sure your proof of insurance is always up to date and in your vehicle. If you are not able to show proof of vehicle insurance, your vehicle could be impounded at the Municipality of Anchorage impound. If this happens, you will be forced to contact the Anchorage Police Department about how to get your vehicle back. You will have to be the registered owner of the vehicle and can expect to pay fees that are determined by the current charges, prior convictions, and the age of the vehicle.
Liability
A license suspension is a hassle, but dealing with a car accident with no car insurance is much worse. Plan on being held personally liable to cover the damages of your own and the other driver's if you were at fault. The financial burden could be devastating.
You Have Questions? I Have Answers!
Let's Connect! Please Follow Me on Twitter @CarInsReview