Quicken Bill Pay: Pay Online or Through Quicken
It Makes Managing Monthly Payments Simple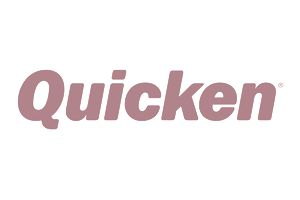 Quicken Bill Pay is an online bill pay service that works with Quicken personal finance software. Quicken is not required to use the Quicken Bill Pay service—it can be accessed by logging into the website as well.
Quicken Bill Pay is a service from Intuit, the same company that runs PayTrust online bill pay service.
Payees that Work With Quicken Bill Pay
Hundreds of companies can be paid with Quicken Bill Pay, which costs $9.95/month for 20 payments.
 Each additional 5 payments cost $2.49, which means you could end up paying nearly $15 a month for 26 or 27 payments.
Quicken Bill Pay Features
Email notifications when bills arrive.
Payments made online at the Quicken Bill Pay site are automatically transferred into Quicken desktop software.
Set up repeating payments for bills that vary from month-to-month as well as fixed monthly amounts.
View full bill details.
Pay bills from Quicken software or Quicken Bill Pay site.
Pay from up to 10 accounts at multiple banks.
On-time payment guarantee: late fees paid up to $50 if a bill is paid late.
Using Quicken Bill Pay
Quicken Bill Pay is simple to set up, and bills can be paid using any U.S. checking account. Payee details such as account numbers and other information are stored for you, so all you have to do is enter amounts and schedule the payments. You can pay immediately and at any time, or set payments for future dates to help you avoid missed or late payments.
Your recurring payments can also be set to be paid each month automatically.
Setting Up Quicken Bill Pay Online
Gather your checking account information for the payment account you plan to use and have your social security number ready before you begin.
Visit the Quicken Bill Pay website and Click the Start Now button.
Complete the registration form, and you'll be ready to set up your accounts.
Setting Up Quicken Bill Pay in Quicken
If you use Quicken software, you can easily set up Quicken Bill Pay by following these steps:
Click Tools in the menu.
Click Quicken Bill Pay.
Click Learn about Quicken Bill Pay.
Setting Up Quicken Bill Pay Payees
A payee in Quicken Bill Pay is any company, service or individual you'll be paying through the service. A payee can be a utility, a bank for your mortgage loan, or it could be your landlord, for example.
When setting up payees, you will provide basic information about the individual or the business you will be paying, such as payment address and account number. Quicken saves this information in your payee list so you can make payments to that payee again in the future, so you only have to enter this information once. 
Set up payees by following these steps:
Click Tools in the menu and select Online Payee List.
Click New.
Enter the name of the new payee.
Enter the address of the new payee.
Enter the account number for the payee.
Enter the phone number for the payee.
Click OK.
Your new payee will be added to your Payee List so you can easily send payments them electronically in the future.