Launch Your Part Time Event Management Business With These 4 Events
Simple Events To Start Your Event Management Business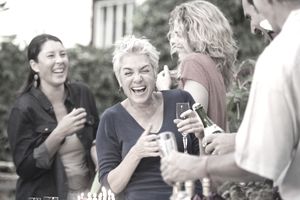 You're set to launch your part time event management business. But, wait! Have you decided which types of events to manage as a part time event planner?
Remember, the event management sector is cluttered with hundreds of big event management companies and it could be tough to compete with them. Because you are a new event planner and you are doing it part time, you should start by targeting the market for small events - events that can be planned and managed easily.
Launch Your Event Management Business
Here are the top 4 events to plan when launching your part time event management business:
1. Birthdays: Birthday parties are comparatively easy to plan and many large-scale event planners stay away from this market, leaving the window of opportunity open for you.
Let's suppose you have just closed the deal with your first client and the task is to organize a birthday party. Whether it is a birthday for a child, an adult or a senior, as a startup setting out to establish your name, the key is to be prepared, organized and timely. By exceeding your client's expectations and proving your skills and capabilities, your goal is to become their go-to party planner.
As an event planner, your responsibilities would include coordinating with the client to decide the success factors, sourcing the event venue, catering, event theme, decorations, invitees, entertainment, goodies, and organizing games.
2. Anniversary Party: Planning an anniversary party is no different than planning any party. It's an honor to plan a couple's special occasion that brings their friends, family, and colleagues together. When planning an anniversary party, create a guest list with your client, prepare a budget, invitations, and food that suits the theme of the event.
  For a trip down memory lane, have the wedding video and pictures of the couple's life together playing on a TV or screen large enough for the guests to see anywhere in the room, leave time for a champagne toast or time to renew vows.
3. Proms and dances: Delegating is key when it comes to planning proms and dances, which is easy with the right team in place. Like planning a birthday or anniversary party, the basics of planning a prom or dance are similar, however having a team or planning committee is important in order to seamlessly pull off the event. It's a good idea to break your team into smaller groups to tackle specific areas of the prom or dance, for example: logistics and safety, fundraising, tickets, food, and beverage and decorating. Theme ideas: masquerade ball, Great Gatsby, Hollywood theme, or a haunted house theme. 
4. College parties: College parties run the gamut including welcome parties, farewell parties, and parents' day. Have ongoing discussions with the party lead to understanding the purpose, budget and security needs for the event. Successful management of this party can help you establish a long-term relationship with the college, keeping you busy throughout the year.
Theme ideas: Hippie vs Hipsters, Hollywood party, Olympics, ugly sweater party or luck of the Irish party. 
Starting small and easy provides learning opportunities and a launch pad for expanding your event management business, and targeting larger events in the future.