Packing For International Shipping
10 Factors to Consider on Packing for International Shipping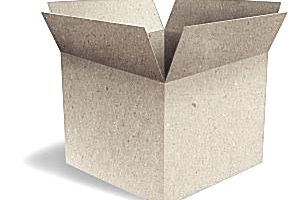 Let's say you're an importer specializing in fine tableware, and you're all set to move a carton of elegant crystal to your factory door in Sweden. Piece of cake, right? Think again! Here are 10 factors to consider when packing for international shipping that you will have to attend to with your supplier before this order can get out the door:
How sturdy is the carton?  For example, if the shipper tosses the box into a truck or onto a vessel, will it hold up or will the tableware break?
How secure is the seal that holds the carton together?  Test, test, test!  That's the only way to find out if a carton will hold up against pressure at all points.

Is the inside packing strong enough to keep the crystal undamaged if the box is thrown into a truck?  

What markings should be shown on the outside of the carton?  Check with your customer and transportation specialist.  You must abide by laws of all governing countries.

Is it important that the package arrive at your doorstep by a certain date?  If that is the case, flag it with your transportation specialist.  Always allow a margin for error. 

Is any special documentation required to accompany the package?  Do you need a country of origin certificate, a license or packing list?  Check.

Is it acceptable to leave the goods outside your factory door if you or someone else should not be there?  It never hurts to over detail things.  Prepare in advance for any  potential problems.  Better to be safe than sorry later on.
Do you require to be notified one way or several different ways prior to delivery?  Some people prefer to be called and others, emailed or texted.  Set it up so you are aware a shipment is arriving.

Do you require a confirmation to your supplier that the delivery took place and was well received?

What about insurance? If the package gets lost or is damaged in transit, then what?
Fortunately, not all products will be this much of a headache. But every import shipment calls for appropriate attention to the packing and shipping process so that you receive your goods in perfect order. Your supplier will need to pack your goods carefully so that they will survive the trip undamaged, and mark the packages liberally with all information necessary to insure proper handling and tracking. You will need to envision the route step by step, from supplier door to your factory door, and provide for all contingencies.
When in doubt, consult a freight forwarder, logistics expert or an import/export packer. They offer packing services and can be found online via a Google or Bing search.