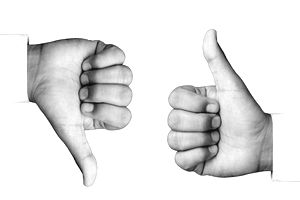 Depending on the amount of time and effort you put into social media marketing, you may find that there are forces at play that are out to get you. Business  competitors, former work colleagues, even complete strangers are constantly trolling Facebook and other sites in a concerted attempt to make you look bad.
So what can you do to defend yourself against this cyberspace reality? One option is to go Luddite and remove your Internet identity.
However, if you are a modern entrepreneur, not using online marketing techniques to generate leads and grow your business is increasingly unfeasible. In the U.S. and around the world, people are networking and cutting deals on the Internet. Being left behind is not an option.
Online reputation management techniques are increasing in popularity, in response to threats to online privacy and people's good names (did you know you can find out the contact details for any website using this free tool?)
As the topic and professional field of reputation management develop, we analyze some important issues for the online business owner:
1. Protect Your Reputation to Get Business Opportunities
Increasingly, your digital reputation is superseding your "real" reputation when it comes to business opportunities. Thanks to the internet, you have access to people and resources that used to be off-limits to all save the privileged few.
However, if "skeletons" from your closet keep floating online, they can do considerable damage today. Take whatever means necessary to flush out irrelevant and outdated personal data, even if it is factual.
2. Cleaning Up Your Profiles on Major Social Media Websites
Regardless of how widespread some of your past indiscretions may have spread online, you can do a lot of good by keeping quality posts online and staying active on a few, select websites.
  Be consistent across business networks (e.g. LinkedIn) and blogs, and monitor closely any Twitter and Facebook use. The latter two, in particular, are notorious for creating controversy and attracting people who are nothing but trouble. That being said, mainstream websites generate a lot of traffic, so don't ignore them completely.
3. Hire Professional Reputation Managers
The need may not arise right away, but there may come a time when you will need professional reputation managers. These people have a rare combination of public relations (PR) savvy and technical know-how that are no match for individual smear-mongers. They can be a great asset when it seems that the cyber world is crashing all around you.
Professional reputation managers don't erase negative information, but rather find ways to highlight your best characteristics and raise positive content in the search engine rankings.
You may also want to consider hiring a social media manager to monitor your social media accounts and respond to negative issues and comments online.
4. Use Indicators and Safeguards to Protect your Professional Reputation
For now, you can take advantage of a number of tools that help you fight forces looking to soil your reputation.
Google Alerts is a great example of a way to track how your name, company, activities etc. are being seen and commented on online. Occasional contributions on mainstream and niche websites are a good way to enhance positive reputation online.
Conclusion
The Internet economy is here to stay, and small entrepreneurs are at the forefront. However, they should be aware of the pitfalls of online activity, and how unscrupulous others can be towards you.  That's why reputation management is so important – to ensure that you don't lose customers, leads, even friends – for non-business reasons.
Hiring consultants to fix your reputation can work, but often at a steep price. As always, an ounce of prevention is worth a pound of cure. Be proactive about your online reputation and address and respond to issues as they arise.