How to Get Your Business Listed in the Online Business Directories
Increase credibility, marketability and drive sales.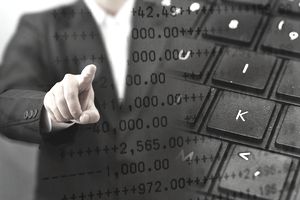 There are various local SEO strategies used to drive targeted visitors to websites. One of the best local search boosts comes from online business directory listings. Small companies are connecting with new clients on a daily basis thanks to local business directories online. When someone wants to find a locksmith or an auto mechanic in his neighborhood – but do not have a particular address in mind – he consults his favorite search engine.
In seconds, a person can browse entries from business directories and choose what he wants. It does not matter what someone is looking for, business directories normally cover every imaginable field and will get your company seen by search engines and future clients.
Businesses that are operating regionally such as tax accountants, garages, yoga studios, law firms and even restaurants are taking advantage of local business directories to boost their business' visibility. Putting your business to a local directory is the best way to connect with clients who are searching for your services and products online.
After just a brief search query, a business can appear as a Google local listing to new customers, complete with information on how to get to the place. Signing up with 411 business directory is affordable and will get your business discovered online. A business directory is not just for driving search traffic; it can also provide referral traffic from those who are clicking through from your listing.
How to find the best Business Directories
There are submission services or directory lists offering fifty, a hundred or even two hundred business directory websites. Many directories can waste your time or even damage your Google ranking. Here is why.
There are directory lists that are scraped from old outdated lists Some contain directories that require some payments, or reciprocal link There are directories that have not actually been tested and they may have broken forms Prepare your company listing information.
Directory submissions normally involve entering information repeatedly so it is advisable to be prepared if you want to avoid wasting a lot of time. Gather the information below into one document:
Two to three business listing titles
Business contact email address
Social media links
Five business related images
Square business logo image
Submission email address
Two to three unique business descriptions
Having the above data on hand will make the whole process much faster.
Directory submission tools
Different directories are normally built on different platforms and they have unique fields and customization. Some directories even have hidden fields that trick the submission tools. This means these listings either fail or have incorrect or missing information.
Directory Submission Tips
Below are a few bonus tips to getting the most from your directory submissions.
Search each business directory for the company name and url to make sure no duplicate listings are created. For easy follow up use consistent login details. To maximize value, make listings as complete as possible. Vary descriptions and titles to create a unique listing. Use a dedicated email to separate marketing and confirmation emails from personal email.
Expect a few calls from online directories upselling premium listings. Immediately check for confirmation emails and check again after five days.
Lastly don't forget to ask your customers to give a review of your services or products on the directories to boost business profile, backlink value and referral traffic!
Companies can easily reach thousands of customers who rely on online business listings every day to find businesses. Joining business directories is an easy and affordable way of advertising your business and expanding your customer base. 411 business directory guarantees higher visibility on various search engines because of the number of links to your business. It only takes less than one minute for a small business to be discovered in online business listings with business directories.
Fortunately, there are numerous online services available to businesses manage and distribute their small business directory listing to thousands of local business directories and search platforms across the net. The services not only save businesses energy and time by independently submitting the business listing to the directories themselves, but also serve as a very important data providers to major search engines as well.