Online Auction Alternatives to eBay and eBay Competitors
Learn About Other Places to Sell Your Goods at Auction Online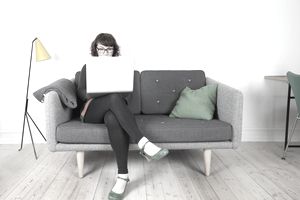 With the many changes at eBay over the last several years, sellers who were served well by the "old eBay" are finding themselves wondering whether there might not be other auction sites on which to sell their wares.
In fact, there are. In addition to eBay's biggest direct competitor, Amazon.com Marketplace (which doesn't offer an auction format), there are a number of other alternatives to eBay for sellers looking to branch out into other independent online selling platforms.
Here is a list of some of the most popular eBay competitors, in alphabetical order.
Popular eBay Alternatives for Independent Auction Sellers
Bonanzle.com—One of the best-known eBay alternatives, Bonanzle is well on its way to becoming a measurable player in the marketplace. Its 2 million or so listings pales in comparison to eBay's volume, but growth is strong and its user interface will be instantly familiar to many eBay veterans.
eBid.net—Another major "drop-in replacement" for many eBay sellers, eBid also boasts over 2 million auction listings across nearly 20 international sites. eBid's pricing structure is also somewhat simpler and cheaper than eBay's and also boasts no fees for buyers or for the posting of listings by sellers.
ePier.com—Think of ePier as a kind of cross between Craigslist and eBay. Listing and searching is a locality-centric kind of affair and the site in general sports a tremendously basic, almost spartan feel. No bells and whistles here, which will turn some off, but make others feel right at home. You won't find as many listings here as you will on Bonanzle and eBid, but the fee structure once again includes no up-front fees and is even more basic.
iOffer.com—A little less polished than some of its competitors, iOffer boasts one clear advantage over the others: the ability for members to quickly and easily "import" both seller ratings and auction listings from eBay using its Mr. Grabber feature. With iOffer, there are no up-front fees, just a selection of final value fees.
What to Know Before You Leave eBay for the Competition
This tiny list is by no means exhaustive; the trouble, once you start to look outside eBay, is that the marketplace is tremendously fragmented. The sites above are probably the best bet for those who were once eBay's "bread and butter" sellers—small and independent sellers who want to list at low to medium volume. These are also people who have been increasingly put off by eBay's big seller focus and increasing complexity and fees.
There are, however, literally thousands of upstarts that would like to unseat eBay or to grab a portion of the market, some in specialized fashion. For example, uBid advertises heavily and can drive sales at levels near to those that you'll see from eBay, but it's not nearly as open; they cater to liquidation and alternative retail sellers and don't do one-off listings over which you have total control. Etsy, on the other hand, is smart, professional and polished, and boasts an active community, but is limited to buyers and sellers of handmade goods. Google Product Search (also colloquially known as Google Shopping) offers sellers Google's market dominance and vast ocean of "eyeballs," but doesn't offer an auction format and requires that you already have an online eCommerce store (i.e., website) of your own in order to participate.
The Bottom Line
At the end of the day, the biggest obstacle to leaving eBay is eBay's size and diversity. eBay remains the largest and most diverse single online marketplace for independent sellers, and wherever else you go, it won't be easy to replace all those eyeballs—even if you don't find it easy to compete on eBay against all those other (often bigger or better connected) sellers.