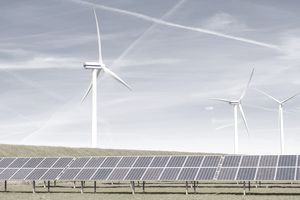 Green bonds are issued by corporations, governments and municipalities, and development banks and agencies. These institutions use investment proceeds from issuing green bonds to fund "green development" globally. Creditors who purchase "green" bonds in the primary market are lending money to these institutions today so that these institutions can invest in "green development" tomorrow. These investments then return a competitive rate of return to the creditors while funding "green development".
Green bonds also actively trade in the secondary market.
Green Bond Structure
Green bonds structures include corporate bonds, revenue bonds, project bonds, sovereign bonds, municipal general obligation bonds, securitized bonds, and many other types of bonds. Green bonds have been issued in many currencies – from Chinese renminbi, Swedish krona, US dollars, EU euros, Hong Kong dollars, South African rand, and other currencies. Green bonds include short-term, mid-term, and long-term maturities with credit rating qualities up to and including AAA.
Green Bond Principles
Green Bond Principles (GBP) have been developed in collaboration between issuers, asset managers, and non-governmental organizations. GBP provide issuers with voluntary guidelines supporting transparency and disclosure regarding which bonds qualify as "green bonds". GBP help issuers frame what is a green bond so that market integrity can be enhanced.
GBP also assist underwriters in standardizing disclosure which makes it easier to issue and transact green bonds.
The Climate Bonds Initiative is a global investor-focused non-governmental organization that facilitates increasing the supply and demand of bonds for the global green bond market. The Climate Bonds Initiative also supports diversifying the type of bond instruments available in the green bond market through collaborative thought leadership.
 ​​
Global investor demand for green bonds is growing. Green bond funds with competitive rates of return are now offered by many asset managers globally.
Past examples of green bonds include:
Green bonds are now available in most traditional bond asset classes.
Green bonds provide an innovative way to obtain financing today to fund "green development" offering competitive rates of returns to institutional and retail investors. As the green bond sectors grow, keep an eye out for both more groundbreaking transactions and further rapid mainstreaming of green bond financing by corporates, governments, and municipalities.
----------------------------------------------------------------------------------------------------------------------
Today's Guest Author is Gabriel Thoumi, CFA formerly Sr. Sustainability Analyst for Calvert Investments, headquartered in Bethesda, Maryland, just outside of Washington, D.C.  
Watch for a future piece on Calvert, one of the longest standing players in socially responsible investing and one that has long managed well over $10 Billion in assets - until recently the largest in the US from an asset under management standpoint, as part of our ongoing State of Sustainable Investing survey of fund managers.