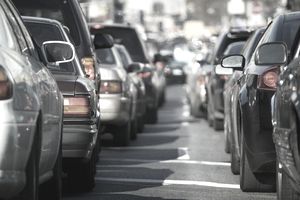 Ohio has a lot going on: hunting, fishing, and other outdoor activities. Great cities. It's particularly great for sports fans. And don't forget the Rock and Roll Hall of Fame in Cleveland. It's all pretty spread out, too. So, if you plan on seeing it all, you're going to be doing a lot of driving. That's why if you're an Ohio resident, it's a good idea to learn about Ohio car insurance laws. Here's what you need to know.
Financial Responsibility and Minimum Coverage Requirements
Section 4509.101 of the Ohio Revised Code prohibits individuals from operating a motor vehicle in the state without proof of financial responsibility throughout a vehicle's registration period, or if a driver is not the owner of the vehicle he or she is driving, with respect to the operation of that vehicle.There are a number of means in which financial responsibility can be accomplished (such as submitting a bond or cash to the state in the amount of $30,000) but by far the most common is to purchase and maintain liability insurance from a state-approved insurer. The minimum amounts of coverage are:
$25,000 for bodily injury or death of one individual in any one accident;
$50,000 for bodily injury or death of two or more individuals in any one accident; and
$25,000 for damage to the property of others in any one accident.
These minimums provide liability coverage for accidents caused by the insured car's owner as well as family members living with the insured.
It is important to remember, however, that they only pay for the injuries and damages suffered by individuals other than the insured (and his or family members) that suffered in an accident for which the insured is at fault. Drivers can also, of course, purchase insurance for this coverage in higher amounts in order to provide full protection of their assets.
Optional Coverage
In addition to the minimums described above, drivers should also seriously consider purchasing additional optional coverage. The most common are:
Uninsured/Underinsured Motorist
A small but significant percentage of Ohio drivers continue to operate their vehicles without the minimum required coverage or in amounts that are legal but insufficient to cover the costs of injuries beyond their coverage. That's where uninsured motorist and underinsured motorist coverage comes in. Uninsured motorist coverage, in essence, replaces the liability coverage that the other, liable driver does not have. Underinsured motorist coverage pays you and your passengers for any injuries suffered due to the negligence of another driver whose coverage is insufficient to pay for those damages. Additionally, there is a separate form of coverage called uninsured motorist property damage coverage that will pay for any physical damage to the insured's vehicle caused by the negligence of the uninsured motorist. Uninsured motorist property damage coverage is unnecessary if the insured already has collision coverage since collision coverage will pay for this type of damage.
Comprehensive coverage pays the insured for damages or other losses resulting from non-collision events such as fire, hail, wind, theft and vandalism. Collision coverage pays for the repair of damages caused to the insured's vehicle in the case of a collision with another vehicle or object, or if the vehicle turns over. Collision coverage pays the insured regardless of who causes the underlying accident.
More Ohio State Laws
Penalties For Driving Without Car Insurance In Ohio