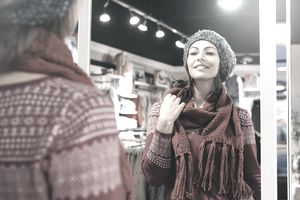 Nordstrom is a fashion specialty retailer founded in 1901, with over 230 stores located throughout the United States and in Canada. The company emphasizes building long-term relationships with its employees, promoting from within, and rewarding outstanding work.
They are listed as one of the top 100 companies to work for by Fortune. Having added over 1000 full-time positions in the last year alone, it is clear that Nordstrom is continuing to grow its business.
Nordstrom employment information, including job openings and how to apply, is available online.
Nordstrom Careers
Nordstrom offers careers in two different categories: retail and support. Retail includes all in-store, customer-service related jobs, while support jobs range from IT positions to jobs at Nordstrom's Seattle headquarters which include everything from designing clothes to designing business strategies, as well as merchandising, marketing and human resources.
Job seekers can search for open positions on the NordstromCareers page. Users can search for jobs by job type, location, or keyword. You can add jobs to your job cart, or apply online after creating a candidate profile. Once you have registered, you can ask to be notified about job openings that fit your interests. The job postings are detailed, giving information on what makes an ideal candidate for the position, necessary qualifications and benefits.
Nordstrom Seasonal Jobs
Nordstrom hires for a variety of holiday season jobs, including seasonal retail sales, logistics, merchandising, Santa and helpers, sales, support and administration.
Seasonal, temporary, contract and special project jobs are also available, and are listed on the career page as well.
Either select one of the listed categories to search directly or use terms like "seasonal" "temporary" or "contract" as keywords.
Nordstrom Internships
Nordstrom offers two categories of internships: a retail internship, which includes either management or merchandising and planning, and a corporate internship, which includes general headquarters, MBA, and technology. Applications begin in October for some positions, so if you are interested in an internship with Nordstrom, it's a good idea to start planning early in the first semester. These are paid internships for juniors and seniors in college.
Upon successful completion of an internship program, interns are often offered a position within the applicable department.
They also offer a Fashion Ambassador Program for high school juniors and seniors with enthusiasm and a passion for fashion. Interested candidates should apply beginning in February for the following school year.
Employee Benefits
Nordstrom offers a comprehensive set of benefits, tailored to the individual position. Included are medical, vision, and dental coverage (including alternative treatments like acupuncture, homeopathy, and chiropractic), employer matched 401k, a generous merchandise discount, employee stock purchase plan, charitable match program, new parent programs (including fertility treatment and adoption assistance, protected maternity leave and lactation rooms), and more.
Some additional perks for working at Nordstrom include a non-discrimination policy, same-sex partner benefits, compressed work week options, on-site fitness and medical centers, and a diverse workforce. They also offer massage therapy, dry cleaning, concierge, car wash, discount tickets, fitness classes, flu shots, and free snacks and beverages throughout the day.
Read More: How to Get a Retail Job