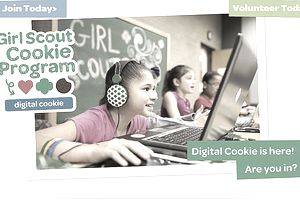 It will take more than a wing and a prayer to get a job in a nonprofit organization now and into the future.
That's the message from some of the leaders of the most innovative nonprofits named by Fast Company magazine recently.
Who are these organizations leading the way to a sharper, savvier and more bottom line oriented nonprofit future?
Here are the ten nonprofits that Fast Company culled from the pack of more than 1.5 million nonprofits currently in the US:
The Foundation For Detroit's Future – for saving an entire city and its world-class art collection.
The ALS Association – for grabbing the moment and riding the IceBucketChallenge to a history-making, social media breaking fundraising campaign.
The William And Flora Hewlett Foundation – for breaking out of the usual foundation safety zone and into the tech arena to help protect us all from cyber crime.
The Robert Wood Johnson Foundation – for taking an all fronts approach to health care, personal health, and public health.
The Rockefeller Foundation – for applying science, data, and experimentation to the "art" of giving.
Acumen – for using mobile technology to measure impact in developing countries.
Direct Relief – for figuring out how to use interactive mapping to fight diseases such as Ebola.
The Howard G. Buffett Foundation – for the audacity to fight conflict by fighting poverty with innovative agricultural projects
Girl Scouts Of The USA – for making a "digital cookie" and teaching girls all about selling a product and a cause through the most modern of methods.
How many of us, who got our start in nonprofit some time ago, would cut it in any of these organizations today and especially five years from now?
Not me!
I got by on my good heartedness, plus the ability to craft a grammatical sentence. I was a generalist with a smattering of experience in education and business. It got me in. Today, I'd be pretty much at a loss when the conversation turned to data analysis, how to measure impact, and how well I can think across disciplines.
Fast Company asked some of the leaders of the most innovative nonprofit organizations just how the field has changed, and what job seekers will need to cut it on their teams just a few years from now.  You can read all about it at What It Will Take To Get A Nonprofit Job In 2020.
In short, those leaders called out these five skills, qualities, and experiences as the most likely ones we'll need only half a decade from now if not sooner:
1. Data, data, data - not just the numbers, but how to tell a story with data. Can you analyze a sea of data and come up with an infographic that explains it all? You're in!
2. Design skills - but coupled with people skills. How do you design with behavior in mind? Forget design for design's sake, but design to make things happen.
3. Comfort with diversity - workplaces will bloom with people who are not uniform but diverse in gender, ethnicity, age, and cultures.
Be prepared to see the world through many sets of eyes.
3. Business mindset - caring but with a business edge. Nonprofits will become "social impact organizations" where passion is important but with an eagle eye on effectiveness and sustainability.
4. Ability to move fast - a startup mentality. Nonprofits must speed up if they are to solve the complex problems of the modern world. They will need people who love breaking through traditional barriers and coming up with unique solutions.
5. Flexibility - not just working where and when it suits you, but being able to move with the needs of the organization as well. It will be important to be able to get up to speed on complex issues fast and find solutions quickly. Do you have the ability to experiment and fail and move on?
Organizations of all kinds are changing faster than perhaps any time in recent history.
Nonprofits are no different. Fortunately, people will keep up and love doing it.