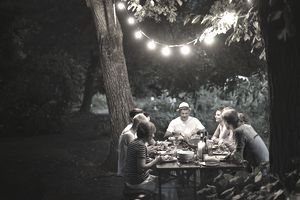 Industries:
Commercial & Residential Lighting
Construction: Building & Remodeling Services
Lawn, Garden & Agricultural
800#: (866) 648-3548
Phone: (513) 424-5510
Fax: (513) 433-0242
6107 Market Avenue, Franklin, OH 45005
Internet: http://www.franchise.org/nitelites-outdoor-lighting-franchise-0
Type of Business: NiteLites franchise provides a proven system for optimizing your returns in the growing "Green Industry" with our energy efficient, solar, and home automation outdoor lighting systems for the affluent residential and commercial markets with a secondary revenue stream, unparalleled corporate support, and central call center.
We would like to explore ways to make your dreams of owning your own financially rewarding business a reality.
17 Franchised Units;  4 Company Owned
Franchising Since: 2004, In Business Since: 1992
In 1992, NiteLites started as a distributor based business in Dayton, OH and in 2005 converted to a national franchise. Over the years NitesLites has become a national leader in energy efficient low voltage lighting for commercial and residential projects. NiteLites focus and expertise is outdoor lighting design, installation, repair, and LED retrofitting of commercial and residential illumination systems utilizing only their top of the line NiteLites brand light fixtures and components.
Start-Up Cash: 65,585 - 105,295
Investment: 65,585 - 105,295
Finance Comment: See NiteLites Outdoor Lighting VetFran information.
Training/Support: NiteLites comprehensive training starts with 6 days at our Nashville, TN training facility.
You will learn about the product, get hands-on training with lighting design, sales, and installation techniques and will also have back office training. Once back in your territory, NiteLites will schedule 3 days in the territory to help you refine your processes. NiteLites also offers franchise owners an annual conference, annual business review, and planning session, and executive level day-to-day support.
Qualifications: NiteLites Outdoor Lighting franchisees possess a strong desire to run a proven home based business plan. We enjoy working outside and communicating with high-end homeowners, construction and commercial property professionals to offering energy-efficient LED options. Success in direct sales and marketing with a commitment to following NiteLites detailed franchise operations. The desire to be a part of the growing outdoor living, energy efficient, solar, and green business is a priority.
Contact: Thomas A. Frederick