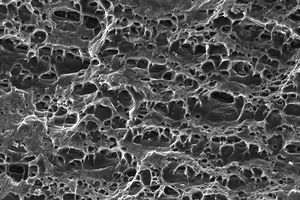 Nickel​ prices, as with the prices for most base metals, declined in 2015 as a result of a sharp slowdown in Chinese purchasing.
Indonesia's ban on exporting raw nickel ores, which came into effect in 2014 led to a temporary rally in nickel prices that year. But by the end of 2014, declining demand for stainless steel and the arrival of new sources of nickel ore from areas such as the Philippines resulted in prices falling further.
2015 saw a continuation of this trend, as nickel contract prices on the London Metal Exchange, which​ began the year close to US$ 15,000 per metric tonne declined steadily over the course of the year to near US$ 8,500 per tonne by December.
The over 40 percent one-year price decline was the biggest drop among major commodities and re-affirmed nickel's place as one of the most volatile commodity prices. Remember, nickel prices had peaked at around US$ 52,000 in 2007. 
Not surprisingly, major nickel producers including Vale and BHP Billiton recorded significant losses for 2015 partly, as a result of the drop in nickel prices. 
The nickel prices listed below are based on the daily cash buyer contract prices settled at the LME and averaged for each month during 2015.
LME Nickel Physical Specifications:
Contract/Quality: 99.80% purity (minimum) conforming to B39-79 (2008)
Lot size (warrant): 6 tonnes (with a tolerance of +/- 2%)
Form/shape: Full Plate Cathode, Cut Cathodes, Pellets, Briquettes
Contract Code: NI
All LME prices are reported in US Dollars per metric tonne.
Nickel Prices 2015
Year
Month
Average Nickel Contract Price
2015
January
$14,762.86
February
$14,527.75
March
$13,738.64
April
$12,776.75
May
$13,501.05
June
$12,773.41
July
$11,375.22
August
$10,335.25
September
$9,892.50
October
$10,338.64
November
$9,225.00
December
$8,685.24
Source: LME Free Data Service
Follow Terence on Google+