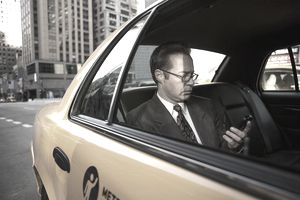 The New York State Department of Labor provides employment and unemployment resources for New York State residents and businesses, as well as labor information, statistics, and services.
New York State Department of Labor Resources
Individuals will find assistance with job search, unemployment, workers health and safety regulations, and information pertaining to youth, veteran, and immigrant workers.
Businesses will find information on unemployment insurance, recruitment services, labor statistics, labor law, and worker protection.
New York State Unemployment
New York State unemployment services such as filing a new claim for unemployment benefits, filing for weekly unemployment benefits, and inquiring about the status of a claim are available on the New York Department of Labor web site. Here is information about when and how to file a claim in NY, the information you will need to provide, and some useful charts and tables.
Filing for Unemployment
When you become unemployed, one of the first things you should do is file for unemployment. It takes some time to collect the necessary information, file the claim, and begin receiving benefits. The NYSDOL has an easy to follow process available online or by phone.
Online services include filing a claim, checking payment history, claiming weekly benefits, and registering for direct deposit.
You'll find FAQ's, and the forms necessary to process your claim. The claimant handbook is available in many languages to assist unemployed workers, and the claimant advocate office can offer more targeted explanations of issues that may arise from a claim.
Workers in New York
NYS offers an interactive website to help workers with career planning, job search, resume building, and knowing their employability.
You can create a work search record to track your job search activities, history, and address book. There are tools to use for skills matching and self exploration to help workers find appropriate work opportunities. You'll find a link to your local career center, where you can meet with a career counselor to help you enhance your skills and find a job, and gain access to computers, fax, and copy equipment.
Doing Business In New York
Resources for businesses in NY include recruitment services, workforce management, hiring incentives, and apprenticeship information. Businesses will also find information about unemployment insurance, labor statistics, labor law, and immigrant workers. Worker protection guidelines on labor standards, safety and health, wages and breaks, and public work are available as well.
New York State Department of Labor Information
Job seekers and employers can find labor statistics organized by topic, region, wages, employment projections, employment and unemployment on the NYSDOL website. Maps of county unemployment rates, and private sector jobs highlight where the jobs are, and in what industries. You'll also find occupational and industry reports, in addition to household and population data.
Suggested Reading: How to Apply for Unemployment Benefits