8 New and Quirky Employee Benefits You May Want to Offer
From Funeral Packages to Pet Insurance, Try These Weird Benefits on for Size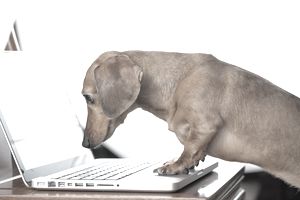 Is your company looking for new and quirky benefits to offer employees? If so, we've compiled a list of eight benefits some companies offer their employees that are out of the ordinary. Surely your employees have pets. Maybe offer them pet insurance? Or, help them with funeral expenses (hey it's never too soon to plan for the future!. There are some pretty quirky benefits out there, even some morbid ones.
Hopefully this list will help you add some unique benefits to your current offering.
#1 - Insurance has Gone to the Dogs
Even though dogs are common pets, so are cats and birds. Pet insurance is for more than just the dogs. Pet insurance has become a popular item over the past couple of years as the cost of owning a pet has increased. From surgery to treatment for cancer to burial costs; owning a pet is very expensive. Instead of having your employees purchase pet insurance on their own, make it a benefit offered by your company in order to attract top talent.
#2 - Like Death and Taxes
Funeral planning has slowly started to become a benefit offered by some employers. Planning a funeral for a family member is stressful and expensive. This benefit can be added to an employee's life insurance policy as part of that overall benefit of being employed with a company. You can allow the employee to take advantage of it while still alive, planning their funeral ahead of time so family does not have to do it, or help the family with planning after the employee passes.
#3 - Just Relax a Little
Ever want to sit at your desk and meditate for a half hour? Well, maybe your employees want to do the same. If so, consider offering this benefit to your employees. Make the meditation services available for employees at their desks so they do not have to take up a meeting room or use a table in the cafeteria.
Meditation experts will have no problem helping your employees relax during a stressful day as they go from desk to desk.
#4 - Reach out and Touch Someone
Since cell phones are the backbone of communication these days, employers have begun to offer their employees corporate discounts for their cell phone plans. Some even offer to pay their employees' entire cell phone bills, especially if they do not provide a company phone and they make a lot of calls on their personal phone for work.
#5 - Work out those Kinks
Ever been to an office and seen an employee sitting in a massage chair? If so, this is a fun benefit that employees are being offered. Massages are relaxing and help relieve a lot of stress. If you notice your employees are being overworked, schedule a day where a company can come in and give your employees free massages.
#6 - Let our People Handle Everything
A concierge service is one that helps a company's employees get their chores done outside of the office. With so many people working more than 40 hours per week, it can be difficult to get stuff done at home. Because of this, companies have begun to offer a concierge service for their employees. The concierge service can pick-up dry cleaning, go grocery shopping, take a car to the shop and much more.
#7 - Wrecks on Us 
Most automotive insurance companies offer their customers a host of discounts such as safe driver, good student, multi-car, loyal customer and much more. How about giving your employees another way to earn a discount on their auto insurance? You can do this by helping to pay for some of their auto insurance premium as a benefit.
#8 - You Need More Bling 
Who would have thought that being employed could earn you discounts on jewelry? Well, some companies are offering this benefit to their employees now. It definitely shows millennial employees that you value their hard work, especially when an employee goes to purchase an engagement ring for their significant other and gets a little help from their employer.
These are just eight unique benefits you can offer your employees. Try to think outside the box the next time you want to add a new benefit to your employee plans.