New Hires Retention Tax Credit
Employers may qualify for a tax credit for retaining new hires for a full year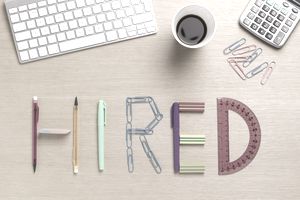 The New Hires Retention Tax Credit was in effect for the years 2010 and 2011. This tax credit is no longer available for the current tax year.
Businesses that hired new employees may have qualified for a special tax credit for retaining newly hired employees for at least a full year. The tax credit was worth 6.2% of wages paid to the employee or $1,000 (whichever figure is less). The tax credit is not claimed on the return for tax year 2010.
It is claimed by the employer on its business income tax return for tax year 2011.
Qualifying for the New Hire Retention Credit
To be eligible for the new hire retention tax credit, the business will need to
hire a new employee,
retain the new employee for at least 52 consecutive weeks from the hire date, and
pay wages such that total wages in the final 26 weeks are at least 80% of the total wages paid during the first 26 weeks of employment.
Not all new hires will qualify a business for this tax credit. Only new hires who were previously unemployed or underemployed will qualify. Specifically, the new employee will need to meet the following criteria:
begin employment after February 3, 2010, and before January 1, 2011,
was unemployed or employed for less than 40 hours during the 60-day period ending on the date that employment begins, and
is not a family member related to the employer or owns more than 50% of the business.
To substantiate that the business is eligible for the New Hire Retention Credit, newly hired employees should certify that they meet the criteria for being unemployed or underemployed using Form W-11 [PDF].
Businesses hiring such employees may qualify for two tax breaks: the new hire retention credit and the new hire payroll tax exemption.
Both of these tax breaks are part of the HIRE Act.
On the IRS.gov Web site:
Two New Tax Benefits Aid Employers Who Hire and Retain Unemployed Workers
Business Credit for Retention of Certain Newly Hired Individuals in 2010
Frequently Asked Questions about the Credit
Frequently Asked Questions about Retained Workers
Frequently Asked Questions about Calculating and Claiming the Credit