Why You Should Never Try To Get Booked From an Audition or Go-See
Change Your Focus at Auditions & Go-Sees To Up Your Bookings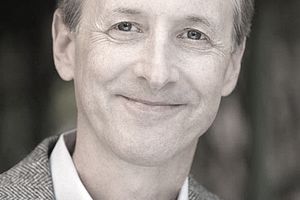 There are many actors and models who will go into an audition or go-see and primarily think about how much they want to book the job. It could be the money, exposure or just the job itself that might get someone really wanting to book the job.
One of the problems with going into an audition with that frame of mind is that it is easy to get distracted to the real reason you are attending the audition or go-see.
Only thinking about booking the job might take you away from what you had planned to do or begin to have you feel very nervous because of the pressure of needing to book the job. 
How To Keep Calm at Your Next Audition or Go-See
I always find that I give a much better audition when my number one priority is to think about having a good time. This allows me to walk into the casting feeling happy, excited to be there, and give off a feeling like I am so glad to have been invited to this "party." This frame of mind also takes away some of the pressure I might be feeling if my goal was to book the job.
Wanting to have a good time also helps you relax others in the room. These industry professionals might be auditioning a lot of people that day. They might be tired, drained from all of the nervous energy other talent have given off, and you are like a breath of fresh air when you say hello to them.
You can control the atmosphere in the room. You can give it a fun and enjoyable feel or turn it into a scary and nervous place. Industry professionals want to hire people who look relaxed, look like they are enjoying themselves and those who they want to spend time with on a set. 
6 Famous Actors Who Started Out as Male Models
Here are a few thoughts you might want to have prior to your audition.
Having these ideas running in your head before you read your lines or strut down the runway might help you have a better time during your audition.
1. It is not a coincidence that you were asked to audition for a part or for a modeling job. Someone saw your photo and or head shot and thought that you would be perfect for the job. Someone wants you there.
4 Ways a Modeling Career Can Improve Your Life
2. The casting director or photographer want you to do well. They will do whatever they can to help you look and sound good during your audition. When you audition well, it makes them look better to their client. So, they invited you to the party because they want you there.  When you walk into the room to audition, it is like the host is greeting you at the door. Show your happiness.
3. The audition is like going to a party. If it is not a fun one, that is OK, you can always leave and go to another party. You want to have this inner monologue going on that essentially says that "If I book the role, that is great, and if I don't book the job that is also great – I will book something else." This type of attitude also helps take away some of the pressure and adds to the feeling of them liking your attitude of not seeming desperate in any way.
7 Things All Successful Models Have in Common
These are all important concepts to keep in mind when attending auditions and go-sees. Enjoy yourself, exude confidence, create a friendly atmosphere and feel thrilled that you were asked to come and play at the party.
About Aaron Marcus:
Aaron Marcus has been a full-time actor, commercial model and coach for 30 years.  He has been cast in over 1,200 acting and modeling jobs to date. He was cast on the TV shows, Gotham, Do No Harm, Law & Order, and Rectify, Halt and catch Fire, The Wire, West Wing, Homicide as well as film projects such as Project Almanac, Philomena, Eugene and A Modest Suggestion.
Aaron Marcus has written the book "How to Become a Successful Commercial Model," (now in its 5th edition). This book is considered by many to be the most important book on commercial modeling.