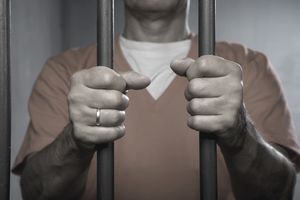 Any violation considered a felony requires waiver approval from HQ Navy Recruiting Command to enlist. I should note here that felony waivers, even juvenile felony waivers, are rarely approved. This is especially true if the offense included any type of violence.
Exception: A single felony, committed before the age of 15, may be waived by the Recruiting Division Commander, as long as the violation did not involve alcohol, drugs, weapons, sex crimes, or physical violence.
Accessory before or after the fact of a felony.
Adultery.
Aggravated assault; assault with dangerous weapon; assault, intentionally inflicting great bodily harm; assault with intent to commit
felony.
Arson.
Attempt to commit a felony.
Bomb threat.
Breaking and entering with intent to commit a felony.
Bribery.
Burglary.
Carnal knowledge of female under 16.
Cattle rustling.
Car jacking.
Check, worthless, making or uttering, with intent to defraud or deceive (over $500).
Child abuse.
Concealing knowledge of a felony.
Conspiring to commit a felony.
Criminal libel.
Extortion.
Forgery; knowingly uttering or passing forged instrument.
Graft.
Grand larceny; embezzlement (value over $500).
Housebreaking.
Indecent acts or liberties with child under 16.
Indecent assault.
Kidnapping; abduction.
Mail matters: abstracting, destroying, obstructing, opening, secreting, stealing, or taking.
Mails, depositing obscene or indecent matter in.
Maiming; disfiguring.
Manslaughter.
Murder.
Pandering.
Perjury; subordination of perjury.
Possession and/or use of marijuana/controlled substance. (Note 3)
Public record: altering, concealing, destroying, mutilating, obliterating, or removing.
Rape.
Riot.
Robbery.
Sedition; solicitation to commit sedition.
Selling or leasing weapons to minors.
Sodomy.
Stalking.
Stolen property, knowingly receiving (value over $500).
In determining the classification of an offense (traffic, Misdemeanor, or felony), refer to the court documents to determine how the state adjudicated the offense. State classification takes precedence over charts A, B, C, and D
Note 1. The above list is intended as a guide. Offenses of comparable seriousness should be treated as felonies. In doubtful cases, the following rule should be applied: if the maximum confinement under local law exceeds one year, the offense should be treated as a felony. An offense, which is classified as a felony by the state in which it was adjudicated, is considered a felony for the purpose of enlistment eligibility determination, regardless of whether it appears on Chart C.
Note 2. The CO or XO must personally interview the applicant, verify that he or she meets all of the criteria set forth above and sign the waiver document.
Note 3. CNRC Code 017 must be contacted in all cases involving possession and/or use of a controlled substance. Drug offenses will be charted in accordance with state guidance and final adjudication if applicable.
Several violations that are relative in nature and occurring at the same time and place while at a single location are considered a single transgression.
Examples:
a. Breaking into three vehicles at a shopping center is considered to be three separate violations and is not considered a single transgression.
b. Possession of Marijuana and possession of drug paraphernalia is considered a single transgression.
c. A minor pulled over for speeding after attempting to elude police is found to have alcohol in his possession of alcohol and assaults a police officer during the stop, would have four separate charges. This is not considered a single transgression.