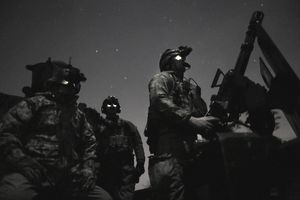 Even one violation for "Non-Minor Misdemeanors" requires a waiver. Waivers for up to three violations can be approved by the Commander of the Navy Recruiting Division. Waivers for more than three violations require approval of HQ, Navy Recruiting Command.
Offenses which are considered to be Non-Minor Misdemeanors are:
Accessory before or after the fact of a misdemeanor.
Assault/Assault and battery.
Behind the wheel (regardless of blood alcohol content level).
Bigamy.
Breaking and entering.
Check, worthless, making or uttering, with intent to defraud or deceive ($500 or less).
Child neglect
Conspiring to commit misdemeanor.
Contributing to delinquency of minor.
Criminal mischief.
Criminal trespass.
Cruelty to animals.
Driving while drugged or intoxicated.
Failure to stop and render aid after accident.
False Imprisonment
Harassment.
Indecent exposure.
Indecent, insulting, or obscene language communicated directly or by telephone.
Juvenile Delinquency involving criminal misconduct.
Leaving scene of accident (hit and run).
Looting.
Motor vehicles: Wrongful appropriation of motor vehicle; joyriding; driving motor vehicle without owner's consent (see Note 2).
Negligent homicide. (Contact CNRC, Code 017 for determination.)
Prostitution (Contact CNRC, Code 017)
Petty larceny (value $500 or less), such as, stealing hubcaps, shoplifting.
Possession and/or use of marijuana/controlled substance. (Note 4)
Possession of drug paraphernalia.
Probation Violation (Contact CNRC Code 017)
Providing false information to police/authorities.
Reckless driving. (Note 3)
Resisting arrest.
Sex crime related charges. (Contact CNRC, Code 017 for determination.)
Shooting
Slander.
Stolen property, knowingly receiving (value $500 or less).
Suffrage rights, interference with.
Unlawful carrying of firearms; carrying concealed firearm.
Unlawful entry.
Unlawful use of long-distance telephone lines.
Use of telephone to abuse, annoy, harass, threaten, or torment another.
Using boat without owner's consent.
Willfully discharging firearm so as to endanger life; shooting in public place.
Wrongful use of chemical substances
In determining the classification of an offense (traffic, Misdemeanor, or felony), refer to the court documents to determine how the state adjudicated the offense. State classification takes precedence over charts A, B, C, and D
Note 1. The above list is intended as a guide. Offenses of comparable seriousness should be treated as non-minor misdemeanors. In doubtful cases, the following rule should be applied: If the maximum confinement under local law exceeds 4 months but does not exceed one year, the offense should be treated as a non-minor misdemeanor.
Note 2. These motor vehicle offenses, and offenses of comparable nature comprise the familiar case of taking or withholding a motor vehicle without authority and with intent to temporarily deprive the owner of his or her property. These are not offenses where the offender intended permanently to deprive the owner of the motor vehicle.
Offenses of the latter nature are included in grand larceny or embezzlement involving a value of over $500, listed in Chart D, Felonies.
Note 3. May be treated as a Chart B offense if offense did not involve drugs, alcohol, and reckless endangerment, speeding in excess of 15 miles over the posted speed limit, bodily harm to any person (including the driver) or property damage in excess of $500.00. Ensure it is properly documented in the remarks section of DD 1966/3.
Note 4. CNRC Code 017 must be contacted in all cases involving possession and/or use of a controlled substance. Drug offenses will be charted in accordance with state guidance and final adjudication if applicable.
Several violations that are relative in nature and occurring at the same time and place while at a single location are considered a single transgression.
Examples:
a. Breaking into three vehicles at a shopping center is considered to be three separate violations and is not considered a single transgression.
b. Possession of Marijuana and possession of drug paraphernalia is considered a single transgression.
c. A minor pulled over for speeding after attempting to elude police is found to have alcohol in his possession of alcohol and assaults a police officer during the stop, would have four separate charges. This is not considered a single transgression.