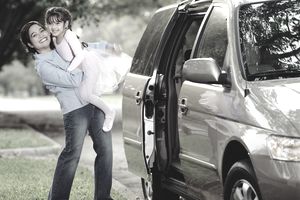 Website: Nationwide.com
Slogan: Nationwide is On Your Side
Description: Nationwide has a very broad range of insurance companies and products.
Nationwide Overview:
Nationwide has a large family of companies. They come together to create a strong A+ rated insurance company. Nationwide originated as an auto insurer for farmers. It has developed into one of the largest insurance and financial services companies on the globe, with more than $135 billion in resources.
Allied Insurance is a Nationwide product sold through independent agents. It is its own entity with its own rating system. Allied does share Nationwide's claim service and customer service center.
Nationwide Insurance is a widely know insurance company sold through captive agents who work directly for Nationwide. Nationwide agents are trained to sell multiple product lines including personal, commercial, and financial products.
Nationwide Agribusiness handles farm products of all sizes including hobby farms and commercial grade farms. Nationwide agribusiness insures farm trucks of all sizes.
Titan and Victoria Insurance is Nationwide's high risk provider. Titan and Victoria insurance are both sold in many insurance agencies as an alternative for drivers with no prior insurance or lots of points on their driving record.
Nationwide has a strong group of affiliates that encompass all drivers.
Nationwide utilizes both independent and captive agents to strengthen its insurance base. Selling through both avenues creates a group of companies that has a broad appeal.
Key Features On Your Side Rewards:
Vanishing Deductible: For a small fee, receive an instant $100 credit on your deductible. With every year you go claim free, you receive an additional $100 credit. The vanishing deductible can build to a total of $500.
Roadside Assistance: Nationwide's roadside assistance is a great deal. You are able to call the claim number at the time you need a tow. The tow truck will be dispatched, and your tow will be covered with nothing out of pocket depending on the coverage selected on your policy. If you do not have the claims number or want to use a tow company of your choice, just turn in your paid receipt to the insurance company.
Minor Violation Forgiveness: This optional coverage allows you one minor violation, such as a small speeding ticket without a surcharge to your policy. If you have selected minor violation forgiveness, it will apply for one ticket per driver every three years.
Accident Forgiveness: In an at fault accident? It does not affect your insurance premium as long as you have selected accident forgiveness. One at fault accident per driver is allowed every three years. A fee is charged for both minor violation forgiveness and accident forgiveness.
Nationwide Profile History:
Nationwide has continuously evolved over the past ninety plus years. A sampling of Nationwide's timeline of accomplishments includes:
1926: The first policy is sold by The Ohio Farm Bureau Federation
1943: Farm Bureau Mutual does business in 12 states and the District of Columbia
1955: The company expands operations to include 20 more states and changes its name to Nationwide
1978: Nationwide opens its headquarters in Central Ohio. At 40-stories tall, it is the largest office building in the area.
1982: Nationwide purchases Farmland Insurance which is now know as Nationwide Agribusiness Insurance. It is a 100-year-old company and America's number one farm insurer.
1997: Nationwide Financial opens to the public
2007: Nationwide Bank goes public
2009: Nationwide purchases all outstanding shares of Nationwide Financial Services and becomes a private company held by solely by Nationwide.
Nationwide offers online account access if you have auto, property or other insurance. Sticking with the On Your Side thinking, Nationwide puts a lot of effort into being green and invests in the communities where they do business.
Surely, Nationwide will be around for a long time to come.
More Helpful Information on Car Insurance
Let's Connect! Please Follow Me on Twitter @CarInsReview