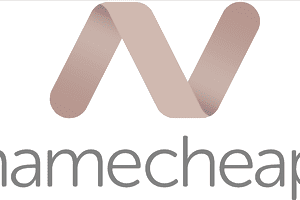 Los Angeles-based Namecheap has been on the domain name registrar and web hosting scene since 2000. Founded by Richard Kirkendall, it recently gained notoriety as a strong proponent of net neutrality and for criticizing GoDaddy's opposition to the U.S. Stop Online Privacy Act (SOPA).  At the same time, Namecheap has had to counter critics who accuse it of tolerating an excessive amount of spam on its servers.
So what's the real lowdown on this significant player in the hosting game? The results may not be what you expected...
See Also: Top 5 Cheapest Web Hosting for Your Online Business
Namecheap Offers Different Shared Hosting Plans for Different Needs
Like its major competitors, Namecheap discounts its entry-level "Value" offer ($9.88 for the first year, $38.88 after the first year) aimed mostly at bloggers and casual hobbyists. You get 20 GB of RAID protected disk space, unlimited bandwidth and up to three (3) websites. Other features include:
Highest security standards using the latest Dell server technology.
cPanel control panel as standard, with Cloudlinux used for improved security and isolation (i.e. CPU and RAM usage limits).
Instantaneous software installation of WordPress if required.
See Also: Why You Must Host Your Own WordPress Blog
The Professional Plan ($19.88 for the first year, $78.88 after the first year) is well suited for Internet marketers who want to test the waters before making a larger commitment to their business.
It builds on the Value Plan by offering 50 GB RAID and hosting for up to ten (10) websites.
Beyond shared hosting options, you are invited to ask about Namecheap's higher-end options (Shared Ultimate, Reseller Hosting, Virtual Private Server (VPS) Hosting, Dedicated Servers, Private e-mail Hosting).
Important Features Offered by Namecheap
Most of Namecheap's standard (shared) hosting features are similar to its competitors. However, a few items are worth noting:
The Softalicious one-click installer, good for helping you set up over one-hundred applications within your account.
Standard daily backups (twice for business plans) above and beyond what you do on your own or with CodeGuard through cPanel.
Integration with Google Apps and CloudFlare (Business plan). For those not familiar, CloudFlare provides a content delivery network (CDN) and distributed domain name server (DNS) services, sitting between the visitor and the CloudFlare user's hosting provider, acting as a reverse proxy for websites.  
Namecheap Web Hosting Pros
Namecheap has committed to the reputable Kayako third party support system to handle its customers' urgent requests. Although there are no guarantees against inevitable real-time events, this move helps the company keep wait times low, as well as prioritize requests, deliver timely follow-up and monitor response times to better avoid traffic bottlenecks.
Domain name registration is their core business, so not surprisingly Namecheap offers a clean interface with which to manage your domain names.
SSD certificates and xCache for Opcode Caching are among the important business options available for people who want to go that route.
Namecheap Web Hosting Cons
As of this writing,live telephone support is not available, so you'll have to make due with chat support, internal community forums as well as independent web hosting forums where Namecheap staff make occasional appearances.
Its 14-day money-back guarantee falls short of its competitors, who offer at least 30 days if not more. Should this be a major deterrent? Certainly not for its first year shared hosting offers.  However, beginners are encouraged to interact regularly with Namecheap personnel immediately to judge if you want to stick with it for the long term.
Namecheap Web Hosting Final Verdict
Namecheap is a reliable web host with standard cPanel and other features to satisfy people looking for a shared plan.
It is ICAHN-accredited, and responsive enough to earn a passing grade when it comes to customer service. Its' discounted Value plan (and $199 SSL certificate offer) is a no-brainer for even the most technophobic among us, and its other hosting plans allow you to upgrade as the demands of your online business activity expand.
See all of our web hosting articles here.