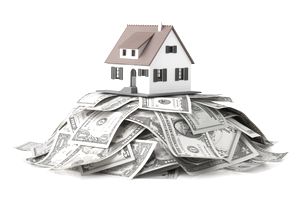 Since the mortgage crisis boiled to a head in 2008, several mortgage help programs were put in place to help homeowners avoid foreclosure. Over time, the programs evolved to address borrowers in need of different types of mortgage help. Let's review some of the major programs available.
Loan Modification
Oftentimes, mortgage help comes in the form of loan modification. The terms of a home loan are changed to make payments lower and more affordable.
Banks can offer this flavor of mortgage help on their own, and it may also be available through government programs.
Making Home Affordable
In 2009, the Obama administration launched a mortgage help program called Making Home Affordable. The program offers mortgage help to homeowners facing difficulty refinancing because their homes lost value, and it improves the likelihood of getting a loan modification if debt to income ratios make your loan unaffordable.
The Making Home Affordable program expands on some of the mortgage help programs below.
FHASecure
FHASecure allows borrowers with risky mortgages to refinance into FHA-insured loans. Some borrowers found that their loans adjusted, resulting in higher payments and need for mortgage help. FHASecure helps borrowers get into a traditional fixed rate mortgage that's more predictable.
HOPE NOW
HOPE NOW offers counseling to borrowers in need of mortgage help. Counselors work with banks to evaluate loan modifications and repayment plans.
Help Scams
When searching for mortgage help, be wary of scams. Headlines about promising programs and desperate homeowners make mortgage help scams come out of the woodwork.
You should not have to pay for any of the government sponsored programs. If you have any questions or doubts about a mortgage help program, contact HUD, the FHA, or the FTC.
You can also avoid mortgage help scams by dealing directly with your lender.
Helping Yourself
One of the best forms of mortgage help is education. If you have trouble with the bills, learn more about financial topics and how to spend less.
In addition, learning about mortgages and tracking your spending can help you avoid problems.