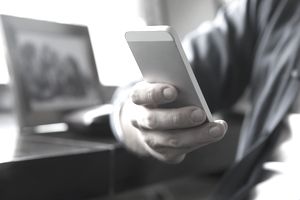 Squeeze pages and squeeze page design have befuddled Internet marketers since the dawn of the Internet. On the surface, they don't appear to be very interesting or complicated, but the ability to get it just right is often the difference between failure and success.
Just when you think you have things figured out, the goalposts get moved! This is especially true of mobile squeeze pages and mobile landing pages, because more mobile-specific requirements are popping up on a regular basis.
With large segments of the U.S. and world population going mobile, there is growing competition for consumer attention. Hence, landing page optimization is a crucial issue today, and will remain so in the years to come.
See Also: How to Optimize Your Email for Mobile Devices
So what does it take to become a skilled mobile squeeze creator? Here are five (5) tactics to consider when creating your mobile squeeze pages:
1. Create Mobile Squeeze Pages for Specific Audiences
When it comes to mobile squeeze pages, one size does not fit all. You must tailor your design to each specific campaign and the perceived "ideal" candidate of your message. You must determine the best approach and tactics for any number of scenarios:
Product upgrades
Llist-building with incentives (e.g. reports, e-books)
List-building without incentives
New featured releases
Webinar invitations (See: 5 Ways to Get More Webinar Signups)
Single pages that worked in the past quickly become insufficient and/or obsolete. Therefore, employing optimized techniques on each mobile squeeze page is the best way to stay ahead of the curve and build on fast evolving trends.
2. Using Headlines that Give Visitors What They Want
Mobile squeeze page headlines are arguably more critical than those written for a larger screen audience.
That's why you must be direct about how opting-in will solve a problem and satisfy their personal needs or desires.
Visitors are often directed to your page by others, or find you in a search with positive intentions.  Learning to use headlines to meet their expectations will guarantee a high opt-in rate.
See Also: How to Get Free Traffic from the Search Engines
3. Use Credibility Logos to Your Advantage
Internet marketers have showcased well-known corporate brands during speaking engagements, on their websites and blogs, and in various sales-letters. So why not display them on your mobile squeeze page?
If you have a legitimate connection to a company, having permission to place their logo on your squeeze page adds instant credibility to your own pitch. This "halo effect" is frequently the difference between winning an opt-in or having the prospect move away to a competitor.
Establishing credibility with valuable testimonials and "experts" in your niche can also boost your landing pages' performance; as well as any media appearances or mentions.
If you're just getting started, you can alway use good email marketing methods to build trust and increase sales.
4. Use Contextual Images to Show Your Product
Launching a new service or product is difficult under the best circumstances, and its quite a challenge to get people to take a look.
That's why adding an image or two to your squeeze page can put people at ease and encourage them to learn more. Telling a story with pictures is a sure way to earn a prospect's trust and make a positive first impression.
5. Making the Opt-in Process More Appealing to Mobile Users
The traditional one step opt-in, i.e. filling out your name and e-mail address on a single page, can still work for mobile squeeze pages. However, it is still worth considering a two-step process where interested viewers can click to a separate sign-up page or preset confirmation e-mail that's all ready to be sent.
A two-step procedure acts as a filter to weed out "tire-clickers", and should remove the intimidation factor for people who are initially reluctant to give you their contact information.
See Also: 3 Email Mobile Marketing Best Practices
Conclusion
Mobile marketing is no longer the wave of the future, it is already here. Catering to busy, on-the-go entrepreneurs and consumers demands business to business (B2B) and business to consumer (B2C) strategies that include appealing squeeze page and landing page designs. Take your mobile squeeze pages to the next level using the five steps outlined in this article.
You can learn more list building and email marketing best practices here.