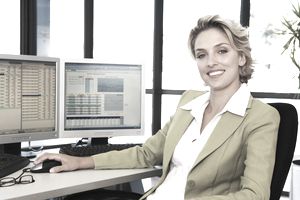 Definition:
A mission statement is a brief description of a company's fundamental purpose. It answers the question, "Why does our business exist?"
The mission statement articulates the company's purpose both for those in the organization and for the public.
Mission statements are as varied as the companies they describe as you'll see from the examples given below. However, all mission statements will "broadly describe an organization's present capabilities, customer focus, activities, and business makeup" (Glossary, Strategic Management: Concepts and Cases by Fred David).
Why Having a Mission Statement Is Important
Every business should have a mission statement, both as a way of ensuring that everyone in the organization is "on the same page" and to serve as a baseline for effective business planning.
The mission statement definition itself is often the result of group consensus efforts; writing a mission statement is viewed as a valuable team building exercise.
Because mission statements are part of a company's public face, they are also often used in a company's marketing. Businesses always include them on their websites, for instance, often in the 'About Us' section.
Sometimes a company's mission statement even becomes the core of a business's advertising, such as when the B.C. Credit Unions used the slogan "people before profits" as the basis of their marketing campaign.
See How to Write a Mission Statement to learn how to write one of your own.
What's the Difference Between a Mission Statement & a Vision Statement?
The difference between a mission statement and a vision statement is that a mission statement focuses on a company's present state while a vision statement focuses on a company's future.
Think of it this way; a mission statement answers the question "Who are we?" and the vision statement answers the question "Where are we going?"
(To learn more about exactly what a vision statement is and read examples of vision statements see Write an Inspiring Vision Statement for Your Business in 3 Steps.)
Examples of Mission Statements
Here are the mission statements of some well known active companies (and a few lesser known ones as well).
Amazon: "To be Earth's most customer centric company; to build a place where people can come to find and discover anything they might want to buy online."
Tesla: "Tesla's mission is to accelerate the world's transition to sustainable energy."
Apple: "Apple is committed to bringing the best personal computing experience to students, educators, creative professionals and consumers around the world through its innovative hardware, software and​ Internet offerings."
Virgin Atlantic Airways: "... to embrace the human spirit and let it fly."
Tata Motors: "A USD 42 billion organisation, Tata Motors Limited is a leading global automobile manufacturer with a portfolio that covers a wide range of cars, sports vehicles, buses, trucks and defence vehicles. Our marque can be found on and off-road in over 175 countries around the globe."
Walmart: "Walmart helps people around the world save money and live better - anytime and anywhere - in retail stores, online and through their mobile devices. "
Costco has a very similar mission statement, "to continually provide our members with quality goods and services at the lowest possible prices", which is enshrined in its code of ethics.
Canadian Tire: "Canadian Tire is a growing network of interrelated businesses... Canadian Tire continuously strives to meet the needs of its customers for total value by offering a unique package of location, price, service and assortment."
The Royal Canadian Mint: "Delivering excellence...through our customer-driven businesses, our talented people and the value we add to Canada and Canadians."
The IRS: Provide America's taxpayers top quality service by helping them understand and meet their tax responsibilities and enforce the law with integrity and fairness to all.
The Canada Revenue Agency: "To administer tax, benefits, and related programs, and to ensure compliance on behalf of governments across Canada, thereby contributing to the ongoing economic and social well-being of Canadians."
Rivercorp (business development consultants in Campbell River, B.C.): "To provide one stop progressive economic development services through partnerships on behalf of shareholders and the community."