Mind Mapping a Free Business Plan
Use FreeMind and OpenOffice to Write a Free Business Plan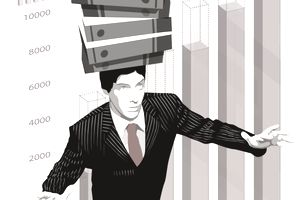 Looking for free business planning software? Consider this: mind mapping helps a great deal with organizing information for big projects like writing a business plan. You can use Freemind, fully-featured and free mind mapping software to create a business plan, then export the plan to word processing software like Open Office (also free) to put your business plan into a format your lender can use.
Freemind provides a gallery of sample mind maps so you can see how others use the software. Business Plan Generator is a free business planning template in the gallery, found under the Business Procedures category. This template includes notes to explain each step of the business planning process and four free spreadsheets to help with the plan.
To create a business plan that is presentable to banks or other lenders, complete the mind map in Freemind then export it to the Open Office free word processing software and spreadsheet software (see below for links to Open Office information). You'll find directions with the Business Plan Generator mind map template.
Links to Free Business Planning Tools Mentioned in this Article
Free Business Planning Resources