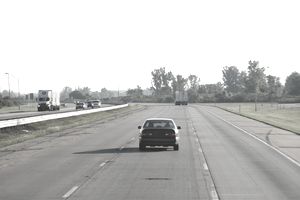 Michigan no fault auto insurance is one of the most complicated in the U.S. to understand. Michigan has several irregular coverages other states do not require. Michigan's no fault laws have both pros and cons with the biggest con being the overall high cost. Take a look at what makes Michigan auto insurance policies unique.
Personal Injury Protection and MCCA
Primary medical and your car insurance carrier's Personal Injury Protection sometimes isn't enough to cover medical expenses.
Unlimited medical coverage is provided for Michigan car accidents under the MCCA fee. Michigan in the only state to require unlimited medical coverage for all insured drivers.
3 Types of Collision Coverage
Michigan is the truest no fault state in the country. The term no fault is not only in relation to medical but also to collision. Physical damage is covered by the collision coverage listed on your insurance policy regardless of who is at fault. Whether you are at-fault or not will determine what deductible you pay. It could also affect whether you have coverage or not depending on the type of collision you selected.
Broad Collision is the best and most expensive coverage you can purchase. If you are in an accident and not at fault, you will not pay a deductible to get your vehicle repaired. Broad collision can come in very handy especially if your parked car was hit and you do not know who caused the damage. Broad collision would kick in and you could get your vehicle repaired without paying your deductible.

If you are at-fault in the accident, you will be required to pay the deductible listed on your collision coverage.
Standard (Regular) Collision comes a little cheaper but requires you pay your collision deductible regardless of who is at fault. If someone runs a stop sign and hits your vehicle, you will have to pay your deductible. It is possible to get up to $500 back from the at-fault driver's insurance policy with a mini tort claim. Your insurance policy will cover the rest of the repairs.
Limited Collision is the cheapest form of collision. With limited collision, you will only be covered if an accident is not your fault. No deductible will apply when you are found to be not at fault and your vehicle will be repaired. If you are at-fault, you will not have any coverage provided by your insurance policy.
Up to $1000 is provided by your insurance policy if you damage someone else's vehicle. Limited property damage is paid out to someone else if they are charged a deductible or have no collision coverage. Your insurance policy will not be responsible for anything higher than $1000. A limited property damage claim is usually called a mini-tort claim.
Property Protection Insurance
In the state of Michigan, property protection insurance provides one million in coverage for property damage. The coverage is only provided if the accident takes place in Michigan, otherwise your property damage liability coverage will apply.