Maximize Your Business Income Tax Deductions
Tax Deductions and Business Expenses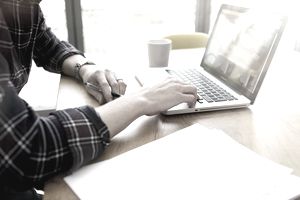 If you're like most sole proprietors, December 31st was your fiscal year end, and you're already sorting through your receipts, and making your preliminary income tax calculations for this year. But are you maximizing your small business tax deductions? This article covers:
Keeping Track of Business-Related Receipts
Expenses Related to the Cost of Doing Business
Home Business Expenses
The follow-up article to this one, More Ways to Maximize Your Business Income Tax Deductions, covers:
The first rule for maximizing your deductions is to have all your business-related receipts. The CRA (Canada Revenue Agency) insists that all of your business expenses need to be backed up with receipts, so you have to collect them (and keep them for six years, as the CRA may want to look at them sometimes).
Keeping track of all of these receipts throughout the year is the most difficult part of preparing to do your income taxes, in my opinion. Training yourself to always ask for a receipt, no matter how small the purchase will get the process off to the right start.
You should also train yourself to look at your receipts when you first collect them and make sure the receipts show what they're for, as well as having a legible vendor's name and date. Illegible or incomplete receipts are a nightmare when it comes to inputting the receipt data into whatever record-keeping system you're using for accounting purposes - especially if you or your bookkeeper are trying to figure out what an incomplete receipt was for and record it months after the fact.
Getting into the habit of looking at your receipts as you collect them and making sure they contain all the required information in a legible fashion is a vital first step in maximizing your business income tax deductions.(For more information about gathering your receipts and getting them organized, see Four Tips for Handling Receipts and A Filing System for Receipts.)
Having (ahem) all my required receipts and tax-related documents in some semblance of order, here's my list of business expenses that I'm checking twice to get ready for income tax time. Depending on your habits this past year, some of this advice may fall into the category of resolutions to follow this year so you can reap the benefit on future income tax returns.
But first, there's this tax year to get through. Let's look at how to apply some specific small business tax deductions to your income tax, starting with the cost of doing business.
The cost of doing business is an important part of calculating your small business tax deductions. Use this checklist to ensure that you're maximizing your deductions in this category of business expenses.
1) Have you deducted all of your business taxes, and business-related dues, memberships, and subscriptions?
No one forgets that business licensing fees or business taxes are deductible expenses, but sometimes people overlook some of the annual membership dues they pay to business-related organizations. If you're like me, you belong to several - so make sure you're deducting all the appropriate fees on your income tax.
2) If you've borrowed money to run your business, have you deducted all the interest and all the related fees?
Generally, the interest you pay on the money you borrowed to run your business is tax deductible. You can also deduct related fees, such as a fee you've paid to reduce the interest rate on your loan, or a fee related to your purchase or improvement of a business property, if that's what the loan was for, including application, appraisal, and relevant legal fees. For more information on this tax deduction, see the Interest section of the CRA's Business and Professional Income Guide.
3) Have you deducted all your insurance business expenses?
Although life insurance premiums aren't a permissible deduction, you can deduct the insurance premiums you've paid for insurance on the building(s), machinery or equipment you use in your business.
4) Have you deducted all your management and administration business expenses?
Whatever management and administration charges you've incurred over the past year are legitimate business expenses and legitimate income tax deductions, and this includes bank charges!
5) Have you deducted all your relevant maintenance and repair business expenses?
You can deduct the cost of the maintenance and/or repairs you've made to the property you use to earn income over the past year. In most cases, the full cost of both labor and materials will qualify for a small business tax deduction, unless you did the work yourself, in which case you'll only be able to deduct the cost of the materials on your income tax.
6) Have you deducted the full cost of all your office business expenses and supplies?
If you have a traditional office, the cost of all those paper clips, staplers, pens, and computer paper can really add up over the course of a year. Depending on your business, you may also have supplies expenses, such as the cost of the film if you're a photographer, or the cost of drugs if you're a veterinarian. Generally, supplies are defined as items consumed indirectly to provide the goods or services a business provides and should be part of your income tax deductions.
While many people run home businesses so they can work in a more congenial environment, or for family-related reasons, there are also certain home business tax deductions that home business owners should be aware of.
To qualify for deducting business expenses related to using a workspace for business in your home, your home must be your "principal place of business" or you must "use the space only to earn your business income, and you use it on a regular and ongoing basis to meet your clients, customers, or patients" (Business and Professional Income Guide, Canada Revenue Agency (CRA)).
How much can you claim as a home business tax deduction?
The CRA advises taxpayers to "use a reasonable basis" to calculate the appropriate portion of home business expenses to claim; their formula of taking the area of the business workspace in your home and dividing it by the total area works well when calculating home business tax deductions.
Most Canadian tax software programs will automatically calculate the expense portions based on your personal/business workspace ratio.
Learn more about calculating the home-based business deduction.
Have you deducted your home utility costs?
Heat and electricity are eligible expenses. Make sure you keep your utility bills for the year.
Have you deducted an appropriate portion of all of your home maintenance costs?
Home maintenance costs include home and property repairs, but also, for instance, the cost of cleaning materials or a cleaning service. And what about house insurance? You can also deduct an appropriate portion of it as well.
If you own your home, have you deducted expenses related to home ownership?
For example, if you own your own home and are operating a home business, you can deduct a portion of your property taxes as a business expense. Your mortgage interest and capital cost allowance (CCA) will also be a tax deduction, if applicable. Using CCA (depreciation) on the business portion of your home should be discussed with your accountant, as it affects the principal residence exemption should you sell your residence in future.
The Canada Revenue Agency form T2125 contains a chart called "Calculation of business-use-of-home expenses" that you may find useful to figure out your allowable claim for home business income tax deductions.
How to Calculate Capital Cost Allowance.
Bear in mind that you cannot deduct an amount that's more than your net income from your business.
Home business owners, of course, can also claim any or all of the other small business tax deductions any other small business can claim if they're applicable to their particular business.
Another article I've written about taxes, More Ways to Maximize Business Income Tax Deductions discusses other business expenses that may apply to your situation, such as auto expenses, conventions, and employing a child or spouse in your business.