How Market Research Can Save Starbucks Wildcard Business Strategy
Map the Way to Successful Vertical and Horizontal Integration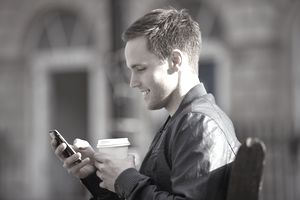 Organizers say that best way to an orderly and tidy environment is to follow the rule: Bring one in, throw one out.  Every so often, Starbucks follows this rule in its own corporate housekeeping.  This week, Starbucks announced that it would close the 23 Boulange cafes that have dotted the San Francisco Bay area since the June 2012 acquisition of the parent company Bay Bread and the La Boulange brand.
 Also this week, Starbucks began its mobile pre-ordering system that allows customers to digitally communicate their order before they arrive at a Starbucks store. 
Roughly one-third of sales transactions in Starbucks stores include a food purchase.  Coupled with consumer insights from market research, this food sales data influenced Starbucks decision to acquire the Boulange cafes.  At the time when the acquisition was announced, Starbucks CEO Howard Schultz is reported to have said that: 
After more than 40 years, we will be able to say that we are bakers too." 
With an increasing number of fast-food chains giving Starbucks a run for the money by offering specialty coffees, the company turned to a strategic expansion of the consumer product mix.  For instance, Starbucks ice cream, Tazo-branded K-cups, and a variety of canned, bottled, and powdered beverage mix tubes are sold in grocery stores.
  The addition of La Boulange bakery products and the Evolution Fresh retail store in San Francisco seemed designed to round out the product mix.  
Although the stores have been referred to as a distraction by industry experts, the fact is that same-store sales have increased over the past years at least partly due to Starbucks food offerings.
The marketing mix of products sold by Starbucks has undergone a number of transformations.  Starbucks has never shied away from experimentation, which market research shows that the brand always seems fresh to consumers.  In the first quarter of 2015, food sales rose 16% year-over-year.
Mobile Order and Pay  at Starbucks 
The idea of mobile ordering and paying at Starbucks has been kicked around since 2012.  By the time the mobile ordering app was ready to accept pre-orders at the first Portland, Oregon, store to pilot the feature in 2014, more than 10 million Starbucks customers were already paying for their drinks with their mobile apps.  The Starbucks customers who enjoy the new mobile order and pay feature include tech-savvy business people as well as parents with young children who seek to minimize their time waiting in lines.  But the hand-off of the pre-ordered items still takes place in person, which enables Starbucks baristas to keep it personal. 
Coffee is a good test product for mobile wallet purchases since it is relatively inexpensive and there is strong interest in making a coffee purchase a speedy occurrence.  According to a study conducted in June 2014 by Thrive Analytics, of U.S. smartphone owners who made a purchase with a digital wallet in the 30 days preceding the study, 35% bought a beverage, coffee, or snack.
 This was the most frequently reported activity in the study.  At 32%, the second-ranking type of purchase with a digital wallet was for items in the clothing, jewelry, and shoes category.  The third most popular response was for groceries at 20%, with entertainment coming up fourth for books at 18% and tickets at 18%.  
A study conducted in December 2014 for mobile payment apps by 451 Research found that, for mobile phone apps that can be used to pay for goods or services in bricks-and-mortar stores, Starbucks was rated at 6%, which ranked it the second most popular app accessed by U.S. mobile phone users.  This is substantial since the other players in this category include PayPal at 14% and Google Wallet at 4%, and Amazon Wallet and Dunkin' Donuts, both at 3%.  The practice of mobile pre-ordering and buying is not yet common, which means that the niche is wide open.
 The research firm Ipsos conducted a polling study in November 2014 for PayPal that showed only 9% of the US smartphone users had ordered a consumable item such as a beverage or snack.
Since Starbucks laid a mobile app foundation for consumers well before it instituted the mobile order and payment feature, Starbucks customers will find the way to grab-and-go coffee an easy endeavor.  
Sources: 
____.  (2015, April 2).  Are Starbucks Fans Energetic About Mobile Ordering? eMarketer.
Mandaro, L. (2015, June 18).  Starbucks to close Boulange cafes.  USA Today.