Market Research for Small Business DIY Product Launches
How GoldieBlox Disrupted the Girls' Toy Aisle through Market Research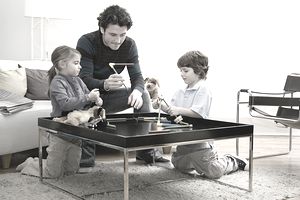 Debbie Sterling doesn't look like anyone's idea of an engineer.  That is precisely her point.  Sterling is a mechanical engineering and product design graduate from Stanford, who grew up thinking it was better to be pretty than to be smart. Sterling need not have worried: she is both smart and pretty - and innovative!  Curious about the small number of women engineering students in her university program, Sterling gathered information, studied the problem, and decided on a course of action.
Sterling determined that the problem of too few women majoring in science, technology, engineering, and mathematics (STEM) in college was a cultural fluke that had run amok - in the United States.  Girls in other countries are not only majoring in STEM programs, they are excelling in these courses.  Indeed, when her high school counselor suggested she identify engineering as her major when applying to universities,  Sterling admits to conjuring an image of a train engineer (actually, she thought of a train conductor). 
Toys That Let Girls Solve Engineering Problems
Considering the ways to help address the problem of a dearth of women engineers, Sterling came up with one avenue that felt like it was within her sphere of influence - and could be scaled to the efforts of just one person's passion.  Sterling decided to create toys that would inspire girls to like engineering, develop their spatial skills, and enjoy success as problem-solvers.
 It is one of the most interesting market research and product development stories to be told on the TedTalksX platform.
The premise behind GoldieBlox is that girls don't play in ways that increase their spatial skills or develop interest in building and problem solving.  Yet, spatial skills – and a propensity toward creative tenacity and determination – are essential to engineering.
 Sterling started building prototype toys in the characteristic manner of legendary inventors: working alone, into the wee hours, and foregoing ordinary niceties to stay focused on the work.  She was the proverbial artist in the atelier.  
Market Research for the GoldieBlox Prototype
At an innovation incubator, Sterling was the only applicant with a hand-carried physical prototype: walking into the meeting room with her prototype under a napkin, one of the men called out to the Stanford-educated entrepreneur, "Did you bring us cookies?" The toy manufacturers at the North American International Toy Fair in New York City told her that construction toys for girls don't sell.  They introduced her to the industry concept of blue toy aisles and pink toy aisles in toy stores - obviously blue stood for traditional boys' toys and pink stood for girls' toys that emphasized the appearance of toys over their potential to be interesting and challenging.
Marketing: With a Little Help from Her Friends
Unable to drum up interest via conventional routes, Sterling pitched her lean start-up's first product on Kickstarter to get $285,000 for producing the first 5,000 item production run.  This millennial leveraged the power of social media to tell the story of GoldieBlox.
 Bendan Boyle, a mentor from the design firm IDEO, was only joking when he said that a SuperBowl ad would be just the thing to shine the spotlight on GoldieBlox.  In November 2012, GoldieBlox won Intuit's small business contest for a Super Bowl ad.  The winners of the contest are those companies that could elicit the most response online from fans.  The Super Bowl coverage was the equivalent of roughly $25 million. A viral video referred to as the Princess Machine was soon a part of the marketing plan. 
The yellow brick road to GoldieBlox has experienced a few rough spots, but overall, it is a story that has a strong fan base and is getting traction in the world of toys. 
Sources:
Clark, P. (2014, January 30).  A super bowl spotlight for GoldieBlox. Small Business. Bloomberg Businessweek.
Lindenmayer, M.
(2012, October 11). Inspiring Girls to Become Engineers: Meet Goldie Blox.  Forbes.  
Mirikar, S. (2014, December 24).  GoldieBlox tries to prove itself: This time without the Beastie Boys.  Fashion & Style.  The New York Times.