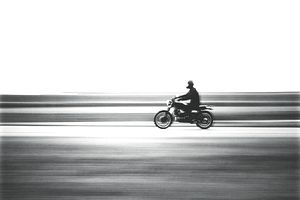 Company Overview
Markel Motorcycle Insurance is a product of Markel Personal Lines, a division of Markel Corporation. The company headquarters is located in Pewaukee, Wisconsin. Along with motorcycle insurance, Markel Personal Lines also provides other specialty insurance products including boat insurance, dwelling fire insurance, renters insurance, ATV/snowmobile insurance and more. Markel motorcycle insurance can be purchased directly from the company or through one of the independent brokers who sell Markel insurance across the United States.
Markel Corporation was founded in 1930. It is headquartered in Richmond, Virginia. Specializing in niche insurance programs, Markel has five insurance segments including: Markel Global, Markel Specialty, Markel Wholesale, Market International and Markel Re. Markel Ventures. Markel is traded on the NYSE under the symbol "MKL."
Financial Stability, Customer Service and Recognitions
The Markel Corporation and its subsidiary companies have excellent financial strength ratings. Here is how the top insurance rating organizations rate Markel Insurance Company:
Markel Insurance received Better Business Bureau accreditation in 2001 and has an "A+" rating with the organization.
Motorcycle Insurance Policy
Markel offers customizable policy options to fit your specific needs whether you ride your bike regularly as a motorcycle enthusiast or even for owners with collectible vehicles.
Motorcycle insurance policy options include:
Medical payments
Uninsured/underinsured motorist bodily injury
Funeral expense coverage
Collision
Comprehensive
Accessory coverage
Mechanical breakdown coverage
Trailer coverage
Bodily injury liability
Property damage liability
Passenger liability
Roadside assistance and trip interruption
Rental reimbursement coverage
Policy Benefits
Markel has some attractive features available with its motorcycle policy. The diminishing deductible option reduces your deductible by 25 percent for each year you are accident free. After the fourth year accident free, you will have a $0 deductible. For owners with extra accessories that value more than 50 percent of the bike's stock value, there is an agreed value settlement option where you can lock in the value of your motorcycle at an agreed-upon price.
Through the company's partnership with Motorcycle Shippers, a division of JC Motors, you are entitled to exclusive discounts when shipping your motorcycle. JC Motors also offers Markel customers a discount of $10 on orders of $100 or more for motorcycle parts and accessories.
Discounts
With the discounts available through your Markel motorcycle insurance policy, it is possible to save up to 35 percent on your insurance premium. Available motorcycle insurance discounts include:
Anti-lock brakes discount
Anti-theft alarm discount
Multi-unit discount
Renewal discount
Safe driver discount
Safety course discount
Accident forgiveness program
Transfer discount
Pros and Cons
Markel Insurance specializes in niche markets like motorcycle insurance and has a motorcycle policy that you can customize with options to fit your specific needs.
The company has been writing motorcycle insurance for more than 40 years and has made a name for itself among motorcycle enthusiasts.
The company is backed by its parent organization, Markel Corporation, which has excellent financial strength. Customizable policy options, a variety of insurance discounts that can save you up to 35 percent on your insurance premium and attractive policy benefits, such as the disappearing deductible option; make Markel a good option to consider when searching for the best value on an insurance policy. Markel motorcycle insurance is not available in MA or NC. All coverage options and discounts are not available in every state.
Contact Information
To contact Markel about a motorcycle insurance quote, you can visit the Markel Insurance website or call 1-800-236-2453.