Margo Armstrong, Guest Author on the RV Lifestyle
Learn About Margo Armstrong, Guest Author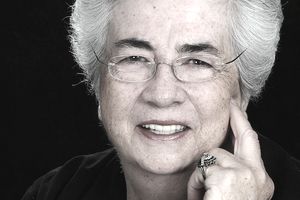 Margo Armstrong spent most of her professional life writing documentation for high-tech corporations. Now semi-retired, she continues to travel the USA in her motorhome (19 years full-time, the last 5 years solo) exploring, writing ebooks, and sometimes workamping for a season to get the true flavor of a locale. Her focus is on giving you an overview of the RV Lifestyle as a retirement option.
Margo is a writer, publisher, and founder of The Maxwell Group, a small publishing company for RV lifestyle, personal investing tips, and life enhancement books.
With more than 40 years in the writing/publishing field, Margo specializes in providing information to readers interested in the RV lifestyle as a retirement option or just seasonal travel.
Margo is often invited to give her seminar entitled "Writing & Publishing eBooks for Fun and Profit," based on a formula described in her book, "Writing and Publishing eBooks: One Person's Journey.
To find out more about the RV lifestyle, visit Margo's website, RVLifestyleExperts.com and her blog, MovingOnWithMargo.com.
Margo is the author of nine books in the RV Lifestyle Collection:
 The RV Lifestyle: A Dream Come True
 Selling Online: Supporting Your RV Lifestyle
 For Women Only: Traveling Solo in Your RV
 Working On The Road: For Professionals and Just Fun-Loving Folks
 For Women Only: Motorhome Care & Maintenance
 Staying in Touch: A Travelers Guide
 Healthcare & The RV Lifestyle
Contact Information
Margo can be reached via email: Margo @ TheMaxwellGroup.net.