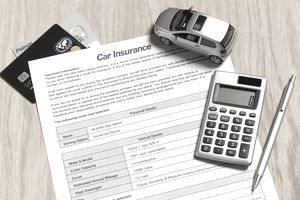 Company Overview
MAPFRE is an international insurance carrier with operations in more than 45 countries all over the world. The international headquarters is based in Majadahonda, Spain. Through its international operation, it is a leading insurer in Spain, Latin America and Europe. Its U.S. operations, formerly Commerce Insurance, are based in Webster, Massachusetts.
It is the largest insurer of home and auto in Massachusetts as well as the 19th largest private auto insurer in the nation and the 33rd largest homeowners insurance carrier.
MAPFRE partners with AAA clubs to provide its insurance products. It is also a partner company on the Compare.com insurance comparison website. MAPFRE markets its insurance products through a network of over 4,200 independent agents across the United States.
MAPFRE U.S.A. Corp has these affiliate companies:
This company takes its corporate responsibility seriously and is involved in many community outreach programs including blood drives, food drives, United Way, Toys for Tots, cancer walks, Salvation Army and more. Through its U.S. community outreach programs more than 400 employees donated blood and food drives provided food to more than 500 people in the U.S. in 2014.
Financial Stability and Customer Service Ratings
A.M. Best insurance rating organization has given MAPFRE U.S.A. and its affiliate companies its "A" (Excellent) rating. The Webster, Massachusetts location of MAPFRE has an "A+" rating with the Better Business Bureau although it does not have BBB accreditation.
Over a three-year period, there were 65 total closed complaints with 42 off those being in the area of problems with product/services.
Insurance Products
Customers of MAPFRE can buy insurance products in the following U.S. states: Maine, Vermont, New Hampshire, Massachusetts, Connecticut, New York, Pennsylvania, New Jersey, Ohio, Indiana, Kentucky, Tennessee, Florida, Washington, Oregon, Idaho, California and Arizona. Policy and coverage options vary depending on your states. Products available include:
Auto: Personal auto insurance coverage is provided with required states coverages such as bodily injury liability, property damage liability, uninsured motorist coverage, medical payments, collision, comprehensive, towing and labor, rental reimbursement and other common auto coverage options. The options available will depend on your state of residence. Motorcycle and watercraft coverage is also available.
Homeowners: MAPFRE offers the preferred and standard homeowners insurance policies which can be customized through Advantage Endorsements. For a small increase in premium, these endorsements provide additional coverage and increased policy limits.
Business: Commercial products through MAPFRE include commercial multi-peril, commercial auto, coverage for auto dealerships and commercial umbrella policies.
Life: The life insurance policy through MAPFRE requires no medical exam with an online application process. You can receive a coverage decision in minutes. The life insurance policy offers 10, 15, or 20-year term limits and up to $200,000 in coverage.
Policy Benefits
Policy holders have access to claims service 24/7 and are also provided with a bi-lingual staff to assist customers. In 2013, the company launched, GO MAPFRE, a mobile insurance application for Massachusetts customers.
Discounts
The DriveAdvisor program offers discounts to auto insurance customers who use telematics to monitor and record driving behavior. This is a way the company is rewarding safe drivers with lower insurance premiums. The multi-policy discounts offers customers who insure both their home and auto with MAPFRE a 20% discount on homeowners premium and a 15% discount on the auto insurance premium.
Customers in Massachusetts can receive a 3% "green" discount for enrolling in Electronic Funds Transfer (EFT) or paperless billing and receiving electronic delivery of policy forms.
Pros and Cons
MAPFRE is a very large international insurance company with a proven record of stability and excellent financial strength ratings. Its U.S. operations have been very successful in writing auto and home insurance, especially in the state of Massachusetts. According to a recent Boston Globe Story, MAPFRE has filed to lower auto insurance rates in Massachusetts. It seems the company is working to try and provide affordable auto insurance rates to its customers. It is a worthwhile option to consider when searching for the best value on an insurance policy.
A downside is that MAPFRE's geographical territory is limited to 18 U.S. states. Not all policy options are available in every state.
Contact Information
To receive a quote or learn more about the insurance products offered, you can visit the MAPFRE U.S.A. website. Depending on your state, there will be different contact telephone numbers, you can find them on the website's contact us page.